Columns of Glory on Konnogvardeyskiy Bulvar
In 1845, King Friedrich Wilhelm IV of Prussia presented to Emperor Nicolas I copies of two statues of Victory by Christian Daniel Rauch, the greatest German sculptor of the 19th century, one standing in the Park of the Charlottenburg Palace, the other on Belle-Alliance Platz in Berlin.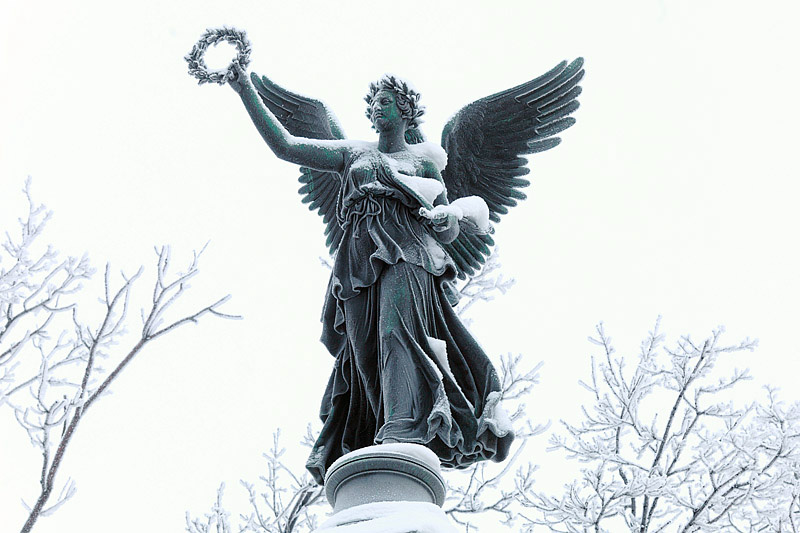 Bronze statue of Nike on the top of the Column of Glory on Konnogvardeiskiy Boulevard
The job of mounting the statues onto suitable pedestals was given to Carlo Rossi, who designed two six-meter granite columns with bronze pommels. The columns were erected on Konnogvardeyskiy Bulvar ("Horse Guards Boulevard") next the Horse Guards Riding School. They were named the Columns of Glory in honour of the role that the Horse Guards Regiment played in the defeat of Napoleon in 1812.
Dining near the Columns of Glory on Konnogvardeyskiy Bulvar
RESTAURANTS:
Editors' picks