For budget travelers, the range of choice and value in hostel accommodation has never been better in St. Petersburg. Not only do hostels offers the cheapest beds in the city, many of St. Petersburg's best hostels can boast character and personal attention to travelers' needs that few hotels can compete with.
Recommended Hostels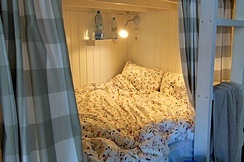 SUPERIOR
This exceptional hostel has won almost universal praise for its beautiful interiors and warm, friendly atmosphere that gets the balance just right between service and socializing. The location, overlooking the Moyka River, is also unbeatable.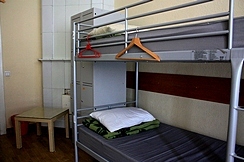 GOOD LOCATION
At a prime downtown location just behind Kazan Cathedral, CubaHostel is a well-established backpackers' hostel with a very active social calendar. Not for those who want peace and quiet, but the party atmosphere is matched by professional service.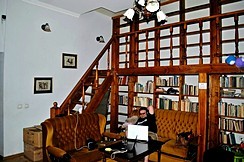 STANDARD
This cozy, inexpensive hostel is mainly recommended for its superb location just around the corner from the Russian Museum. Accommodation is plain and simple, but excellent value, while the service is reassuringly efficient and friendly.
St. Petersburg Hostel Guide
To find out more about hostels in St. Petersburg, follow the links below to get expert advice and detailed information about the hostel market and what to look for when booking hostel accommodation in St. Petersburg.
This general survey of St. Petersburg's hostel market will give newcomers the guidelines needed to make informed choices about where to stay.
Our travel experts give their considered advice on the ins and outs of finding hostel accommodation in St. Petersburg, and tips on how to get the most for your money.
We divide the hostels we list into three categories. Find out more here about the criteria we use to differentiate hostels in St. Petersburg.
Explore our pick of the very best hostels in St. Petersburg. We have selected what we think are the outright best St. Petersburg hostels, and those we recommended for specific purposes.
Our travel experts provide their answers to the most common queries received from customers concerning St. Petersburg hostels.