For:

Beautiful area
Peace and quiet
Good for longer stays

Against:

Poor transport links in places
To the east of the Fontanka River as far as the Tauride Garden, this area of the historic centre, usually referred to by the name of its only metro station, Chernyshevskaya, has few if any major visitor attractions, but is among the most attractive (and exclusive) residential neighborhoods in downtown St. Petersburg. While Liteyny Prospekt itself is a somewhat characterless thoroughfare, running off it are several beautiful side streets, including broad boulevards like Ulitsa Furshtatskaya (home to the US Consulate) and Prospekt Chernyshevskogo. Landmark buildings in the area include the beautifully situated Transfiguration Cathedral and the magnificent Stieglitz Academy of Monumental Arts and Design.
As a place to live, this is undoubtedly one of the most appealing areas in the downtown. For visitors, meanwhile, it suffers from being a little bit out of the action, but certainly has its attractions, particularly for more extended stays. For sightseeing, proximity to the metro is important unless you are in the area adjacent to the Fontanka River Embankment.
Recommended accommodation:
28, Furshtatskaya Ulitsa, St. Petersburg, 191028, Russia
Show on map
2.27 km
Nearest metro:
Chernyshevskaya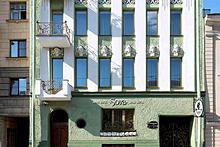 Housed in a beautifully restored apartment building from the early 20th century a few steps from the US Consulate on Forshtatskaya Ulitsa, the Sova Apart Hotel is close to the metro and offers eight elegantly decorated and well-equipped apartments, ranging in size from 28 to 75 square meters. All apartments are air-conditioned and boast fully equipped kitchens. Several also have balconies overlooking the boulevard. Excellent for longer stays.
4, Artilleriyskaya Ulitsa, St. Petersburg, 191104, Russia
Show on map
2.03 km
Nearest metro:
Chernishevskaya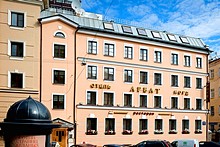 Within walking distance of Nevsky Prospekt on a very quiet side street behind the Transfiguration Cathedral, the Arbat Nord has built, and works hard to maintain, a solid reputation as a comfortable, clean and friendly mid-range hotel. While guest room interiors are not the newest (and the hotel no longer tries to claim four stars), they are simply and quite tastefully fitted, and also represent some of the best-value standard accommodation in downtown St. Petersburg.
»»»
45, Furshtatskaya Ulitsa, St. Petersburg, 191123, Russia
Show on map
2.88 km
Nearest metro:
Chernishevskaya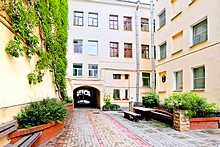 Located a few steps from the beautiful Tauride Garden, this tiny hotel consists of only four compact but very comfortably fitted studio apartments, each on a separate floor, with reasonably well equipped kitchenettes for self-catering. A family-run business, the Austrian Yard has a bed-and-breakfast atmosphere and is praised for very obliging service. The location is particularly great summer, with St. Petersburg's largest downtown park on your doorstep, and only a short walk from the metro.
»»»
17, Ulitsa Chaikovskogo, St. Petersburg, 191187, Russia
Show on map
1.95 km
Nearest metro:
Chernyshevskaya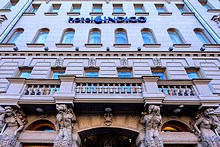 The first hotel in Russia from the deluxe designer Indigo brand, the Hotel Indigo Tchaikovskogo is located just off Liteyny Prospekt and within walking distance of the Finland Station and the Summer Garden. Housed in the elegant neoclassical building that was previously home to the fleapit Hotel Neva, the Indigo St. Petersburg offers very comfortable guest rooms with bright contemporary designs, plus a full range of superior business and leisure services including a reasonable-sized pool.
5/19, Liteyniy Prospekt, St. Petersburg, 191187, Russia
Show on map
1.98 km
Nearest metro:
Chernishevskaya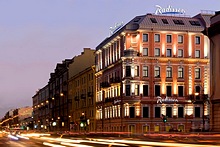 Situated on the northern stretch of Liteyny Prospekt, a short walk from the Summer Garden and the Neva River embankment, the Radisson Sonya is a modern deluxe hotel with contemporary designer interiors inspired by the novels of Dostoevsky. The theme extends, possibly for comic effect, to the menu of the hotel's otherwise appealing restaurant but not, fortunately, to the well-equipped fitness centre. Particularly convenient for travelers arriving by train from Helsinki.
»»»