The State Hermitage Museum Official Hotel has on-site dining options that are designed mainly to cater to events and celebrations, while also functioning as full-service restaurants for guests of the hotel. Buffet breakfast is served every morning in the main Catherine the Great restaurant, while room service is available round-the-clock, with a selection of dishes from the hotel's two restaurants on offer.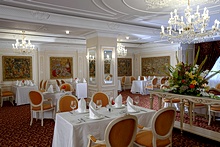 This ornately decorated restaurant is the main dining venue at the Hermitage Hotel, serving buffet breakfast and an evening menu of traditional Russian cuisine.
More details ›››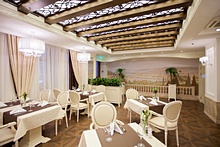 Celebrating the Hermitage's rich historical and cultural links with Italy, this relaxed eatery offers a range of traditional Italian dishes at quite reasonable prices.
More details ›››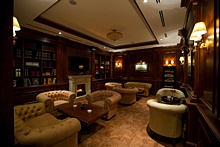 The State Hermitage Museum Hotel's cozy lobby bar serves snacks and sandwiches, teas, and a huge range of up-market alcohol including champagne and single-malt whiskys.
More details ›››