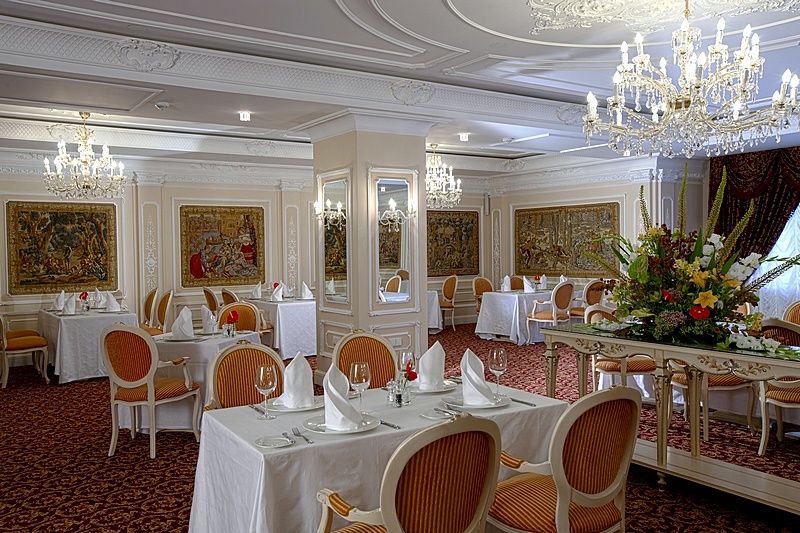 The main dining room at the State Hermitage Museum Official Hotel has richly decorated interiors, combining intricate plasterwork with crystal chandeliers and numerous tapestries hung on the walls. The a la carte dinner menu is typical of modern Russian fine-dining, with an emphasis on fish and traditional dishes updated with Italian seasoning. The restaurant is also used to serve the hotel's buffet breakfast from 7am to 11am daily.
Open daily from 5pm to 12am
All major credit cards accepted.