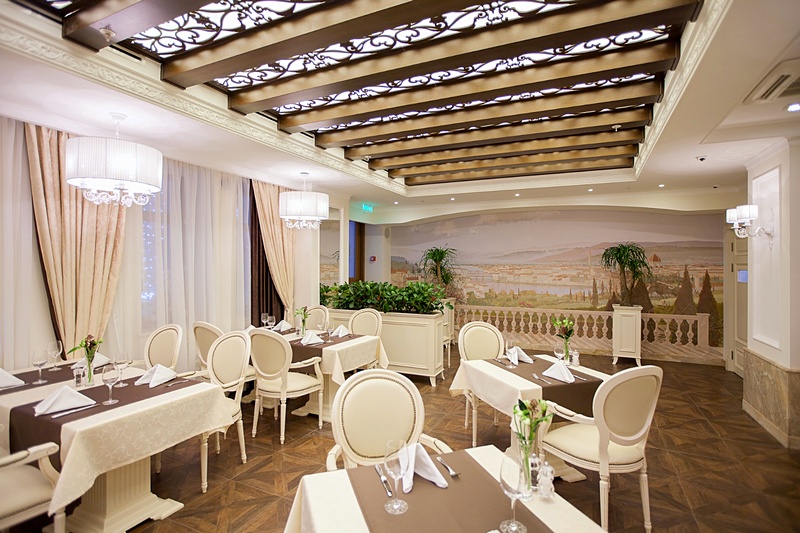 The faux rustic interiors of this small Italian restaurant are among the less successful design ideas at the State Hermitage Hotel, but is is nonetheless a reasonably airy and pleasant dining space, with separate entrance from the street. The menu features a compilation of modern Italian favourites, and the restaurant can also boast a reasonable wine list running from moderately priced to very expensive.
Open daily from 11am to 12am
All major credit cards accepted.