Carlo Bartolomeo Rastrelli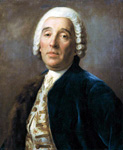 Sculptor, architect
Born: Florence - 1675
Died: St. Petersburg - 18 November 1744

Although his fame was eclipsed by his son, Francesco Bartolomeo Rastrelli, architect of the Winter Palace and the Catherine Palace in Tsaskoye Selo, Carlo Rastrelli was among the most prominent artists working in St. Petersburg in the first decades of the city's existence. Born of a wealthy Florentine family, Rastrelli spent the first half of his professional career in France, where he gained considerable success as a sculptor and designer of interiors, and was able to buy himself the title of Count from the Papal Nuncio. Shortly after his fortieth birthday, he was invited to work in St. Petersburg, where he arrived with his family in 1716.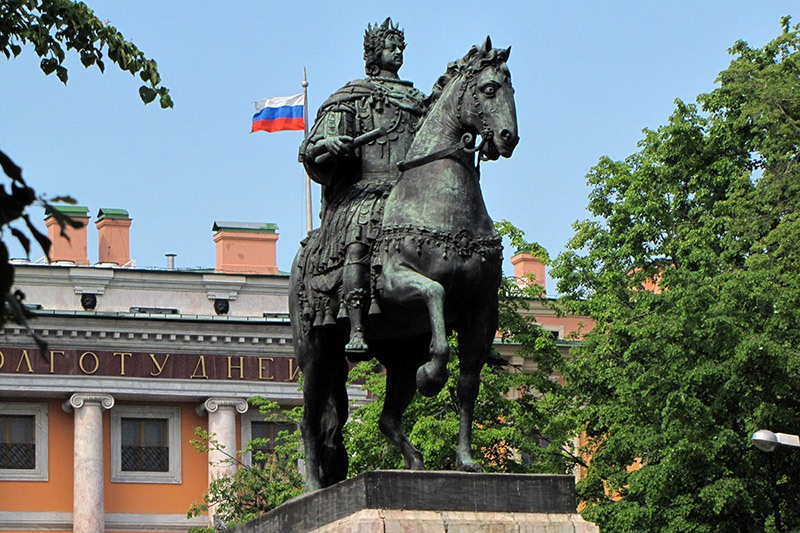 Monument to Peter the Great opposite St Michael's Castle
Rastrelli helped to plan Vasilyevsky Island and the park at Strelna, and designed the interiors for several noble residences, including Peter the Great's summer retreat Monplaisir at Peterhof, where he also provided sculptural decorations for Grand Cascade. Of his works that have survived, the most notable are his portraits of Peter, made before and after the Tsar's death, which include a mask (1719) in the State Hermitage Museum, a bronze bust (1723-1729) in the State Russian Museum, and the fine equestrian Monument to Peter I in front of Mikhailovskiy Castle (1743-1747).
Rastrelli was buried alongside other foreign dignitaries in the cemetery of the Cathedral of St. Samson the Hospital, although his grave has not survived.
Works: Monument to Peter I
Connected with: Francesco Bartolomeo Rastrelli