Palace Square
Palace Square is considered to be the city's main square and serves as an excellent example of how different architectural styles can be combined in a most elaborate and aesthetically pleasing way. On the northern side of the square stands the picturesque Baroque Winter Palace (built in 1754-62).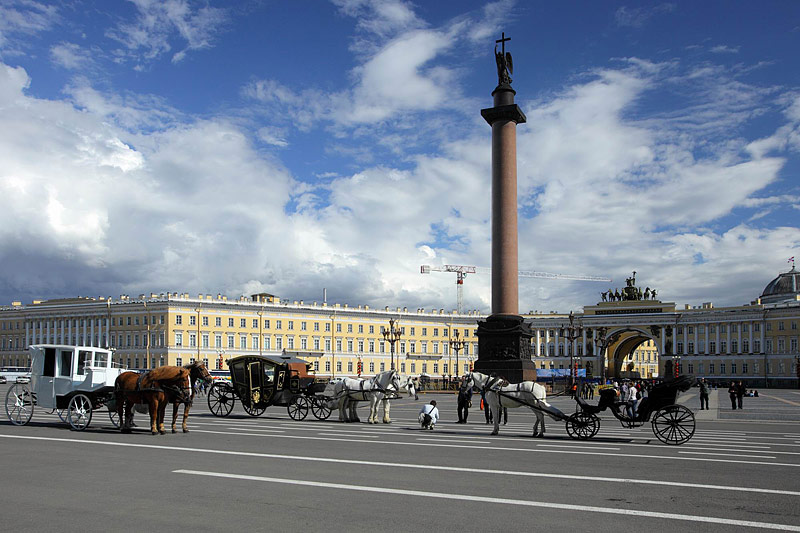 Palace Square
Across the square, on the southern side, stands the classical yellow-and-white building of the former Imperial Army General Staff (built between 1819 and 1829 by the Italian architect Carlo Rossi). The building encircles the Southern side of the square and combines a central arch, designed as a Triumphal Arch after the ancient architecture of the Classical World, through which you can reach Nevsky Prospekt.
On the eastern side the building of the former Royal Guards' General Staff tastefully closes the panorama of Palace Square, while on the West the square borders with the Admiralty and the Admiralty Garden. With the guilded spire of the Admiralty and the dome of St Isaac's clearly seen from here, the view westwards across the stone-clad expanse of Palace Square is quite breathtaking. In the middle of the square the Alexander Column creates an important focal point for this great architectural ensemble.