St. Isaac's Cathedral
The dome of St. Isaac's Cathedral dominates the skyline of St. Petersburg and its gilded cupola can be seen glistening from all over the city. You can climb up the 300 or so steps to the observation walkway at the base of the cathedral's dome and enjoy the breathtaking views over the city.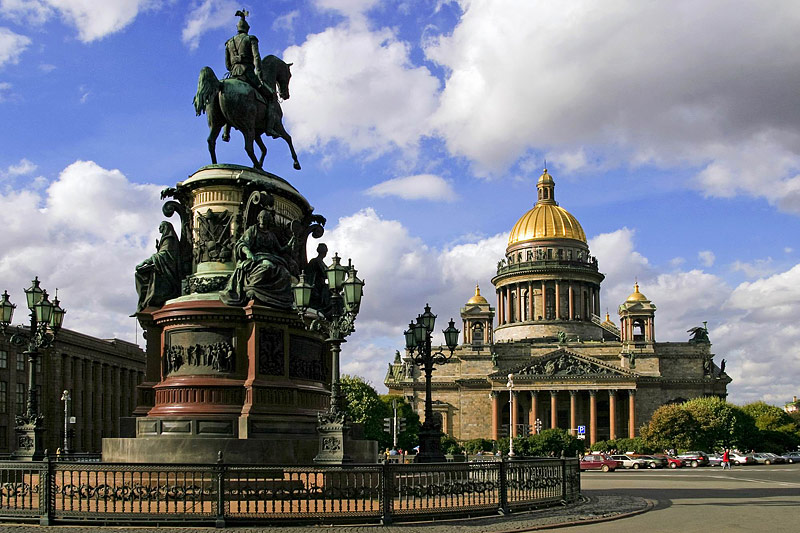 St Isaac's Cathedral and Monument to Nicholas I
The church itself is an architectural marvel. Built by the French-born architect Auguste Montferrand to be the main church of the Russian Empire, the cathedral was under construction for 40 years (1818-1858), and was decorated in the most elaborate way possible. When you enter the cathedral you pass through one of the porticos - note that the columns are made of single pieces of red granite and weight 80 tons (about 177,770 pounds) each. Inside the church many of the icons were created using moaic techniques and the iconostasis (the icon wall that separates the altar from the rest of the church) is decorated with 8 malachite and 2 lapis lazuli columns. The cathedral, which can accommodate 14,000 worshipers, now serves as a museum and services are held only on significant ecclesiastical holidays.