Domenico Trezzini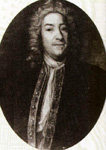 Architect
Born: Astano, Switzerland - c.1670
Died: St. Petersburg - 19 February 1734

The Swiss-Italian architect Domenico Trezzini was the first great builder of St. Petersburg, and the founder of the architectural style that came to be known as Petrine Baroque (named after
Peter the Great
, with whom Trezzini worked very closely and who became the godfather of the architect's son).
Trezzini probably studied in Rome, and was working in Copenhagen for the Danish King Frederik IV when he was invited to Russia in 1703. Thanks perhaps to his experience in northern climes, he soon became Peter's chief architect in the newly-established city of St. Petersburg, designing the earliest structures of the Peter and Paul Fortress, including the splendid Ss. Peter and Paul Cathedral (1712-1733), as well as major buildings such as the Twelve Colleges (1722-1734), the Summer Palace (1710-1711) and Winter Palace (1726-1727) of Peter the Great, Trezzini also contributed a huge amount to the urban planning of St. Petersburg, responsible for the layout of the town of Kronshtadt (1704), much of Vasilevskiy Island (1715), and the Alexander Nevsky Monastery (1717).
To meet the massive demand for new housing, Trezzini created templates of houses for different classes of citizen, and these were rapidly constructed to line the streets of the new city. He also founded a school for architects, training among others Mikhail Zemtsov, who then became his assistant and stylistic heir. His son, Pietro Trezzini, also became an architect, though he should not be confused with the contemporaneous and more famous Pietro Antonio Trezzini, possibly a more distant relative.
Trezzini died in 1734, and was buried in the graveyard of the Cathedral of St. Samson the Hospitable (which is also sometimes attributed to him). Although much of what he built in St. Petersburg, often in wood, was replaced soon after his death, the works that remain confirm him as one of the leading architects of his age. In concord with the tastes of Peter the Great, he created a style of architecture that combined immense grace with durability and a restrained simplicity that was sadly lacking in most of his successors.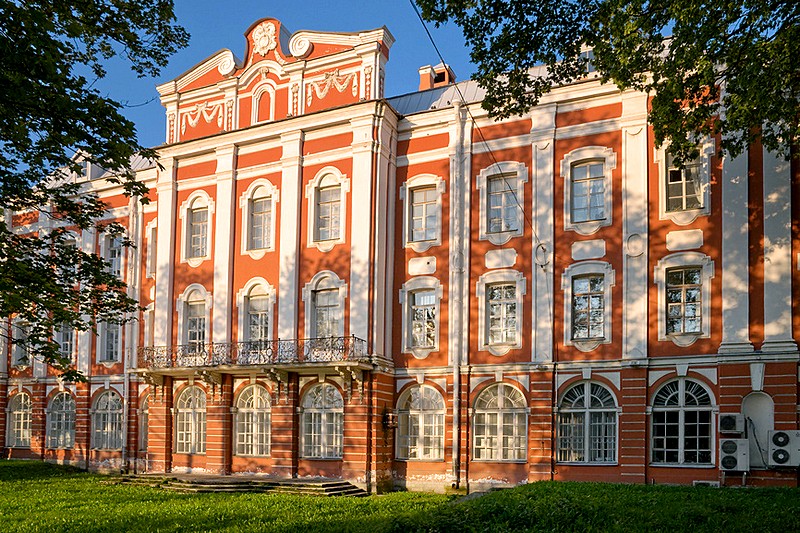 The building of the Twelve Colleges, designed by Trezzini
Works: Kronshtadt, Alexander Nevsky Monastery, Peter and Paul Fortress, Ss. Peter and Paul Cathedral, Twelve Colleges (St. Petersburg State University), Summer Palace of Peter the Great, Winter Palace of Peter the Great, Trezzini House
Monuments and memorials: Ploshchad Trezzini
Addresses: Trezzini House - 21, Univeritetskaya Naberezhnaya (1726-1734)
Connected with: Peter the Great, Mikhail Zemtsov, Pietro Trezzini, Pietro Antonio Trezzini