Russian Museum
The Russian Museum is the perfect choice for those interested in Russia art from the 12th century to the mid-20th century. The museum's collection can only be rivaled by that of the famous Tretyakov Gallery in Moscow. The museum's central building is the yellow, white-columned Mikhailovsky Palace, built between 1819 and 1825 for Grand Duke Mikhail, the brother of Alexander I and Nicholas I. The building was bought by the government during the late 19th century and was turned into the "Russian Museum of the Emperor Alexander III" in 1898. A new wing, the Benois Building, was added to the museum at the start of this century to help house the museum's growing collections.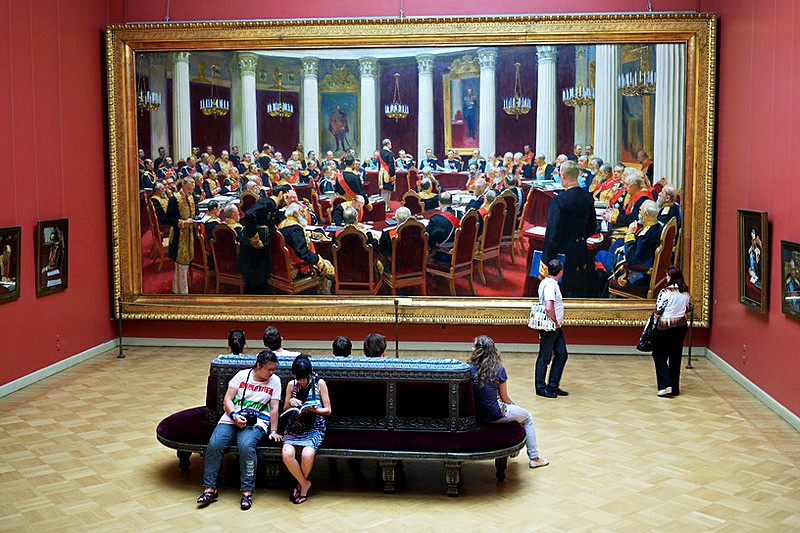 State Russian Museum
Although the museum's floor plan is somewhat vast and confusing, the collections are incredible and number over 320,000 works, ranging from 12th century icons to canvasses by the 20th century artists Chagall and Malevitch. We recommend a guided tour as the best way to see all the highlights and get the most out of the museum. Enjoy!
In the middle of Arts Square stands a Statue of Alexander Pushkin (1799-1836), Russia's most famous and most beloved poet and the author of the novel-in-verse "Evgeny Onegin" and some of the most beautiful poetry written about St. Petersburg.