Kirov Central Culture and Leisure Park
The Kirov Central Culture and Leisure Park on Elagin Island is a favorite spot for Petersburgers to spend free time relaxing with family and friends. In the winter there is an ice-rink and you can also hire skis to explore the island, while during the summer there are badminton courts, rides for kids, and boat trips around the city on offer. The centerpiece of the island is the Elagin Palace, which is now a museum holding a wonderful collection of decorative and applied art.
Work on the creation of the Park began in 1931. It was based on the Elagin Palace Park, which was built for the Empress Maria Fyodorovna and contained an Imperial summer residence surrounded by fields and woodland. In 1932, part of the park was opened to the public, and fairground attractions, a children's park and a boat-house were built; in the winter there was skiing, sledding and ice-skating.
After the Park opened, work continued to improve it. The Main Alley was extended and had flower-beds and green spaces added alongside it, and sculptures and decorative vases were installed. An open-air theater was also built in which musical concerts and other entertainments were held. But further development was interrupted by the Second World War, during which defense equipment was installed in the park and removed only in 1944.
For the next 20 years, the park (named after former Leningrad Communist Party boss Sergei Kirov, who was assassinated in 1934) underwent repairs. The Elagin Palace was restored, new trees and shrubs were planted, and many of the buildings in the park were rebuilt or restored. Today the Park draws Petersburgers and visitors to the city in large numbers, either to visit the Elagin Palace, go on a boat trip or horse ride, or just to walk along the picturesque alleys.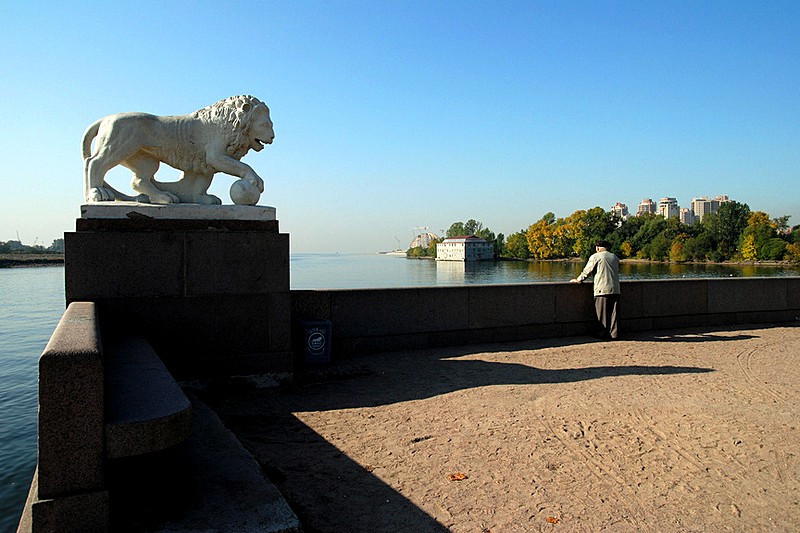 Spit of Yelagin Island
Particularly beautiful is the western tip of Elagin Island, which in 1926 was remodelled as a granite terrace, "guarded" by statues of lions on high pedestals.
How to Get There:
From Krestovsky Ostrov metro station, exit onto Ulitsa Ryukhina, which runs past the exit. Follow the street over the 2nd Elagin Bridge.
Timeline:
| | | |
| --- | --- | --- |
| 1926 | - | Western tip of Elagin Island redesigned to a plan by the architect L. Ilin. |
| 1931 | - | Work begins on construction of Central Park. |
| 5 August, 1932 | - | First part of the Park officially opened. |
| 1936-1938 | - | Main Alley extended, other improvements made. |
Address:
Elagin Island
.
Accommodation near the Kirov Central Culture and Leisure Park
Dining near the Kirov Central Culture and Leisure Park
RESTAURANTS:
Editors' picks