Palace of Grand Duke Nikolay Nikolaevich
This palace on the Petrovskaya Embankment was built by the architect Alexander Khrenov for Grand Duke Nikolay Nikolayevich Romanov (younger), the nephew of the Emperor Alexander II. It was the last Grand Ducal Palace to be built in St. Petersburg before the October Revolution.The palace was built in 1910-1913 as a wedding gift for the Grand Duke, although the groom was no longer young: in fact in 1913 he was 57 years old. Towering at just under two meters (6 ft. 6 in.), he served in the military for his whole life. He fought in the Russo-Turkish war of 1877-1878 and was the Supreme Commander of the Russian army during the outbreak of World War I. He married the Grand Duchess Anastasia Nikolaevna (nee Stan). Anastasia was the daughter of King Nicholas I of Montenegro, and sister to the King of both Italy and Serbia.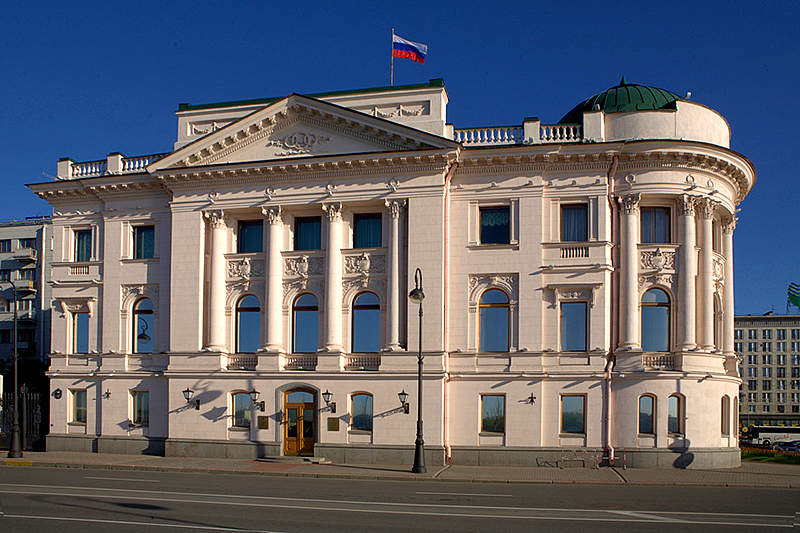 Palace of Grand Duke Nikolay Nikolaevich on Petrovskaya Embankment
The palace itself, which faces many of the grander Romanov family palaces across the Neva from the Petrovskaya Embankment, is an attractive mansion in the neo-classical revival style, with elements of Art Nouveau in the designs of the rear facade and the main gates. The interiors are richly decorated with marble and Karelian birch, gilded bronze, and stucco. Most of the furniture in the palace was made in the historic Melzer Furniture Factory in the northern district of the Petrograd Side.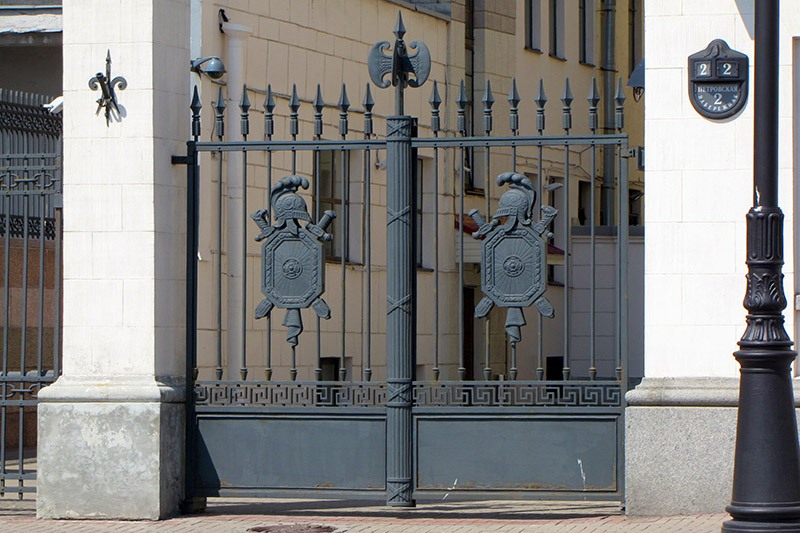 Wrought-iron gates of the palace
After the revolution of 1917 and the departure of the Grand Duke abroad, where the nationalized palace housed the famous Brain Institute, headed by Vladimir Bekhterev, and the Institute for Limnology. After its restoration at the end of the 20th century, it became the palace of marriage; the only place in the city where the registration to marry a foreigner could be obtained. Today it is the residence of the Representative of the President of Russia.
Dining near the Palace of Grand Duke Nikolay Nikolaevich
RESTAURANTS:
Editors' picks