Kamennoostrovskiy Palace
This large neo-classical palace on Kamenny Ostrov ("Stone Island") in the north-west of St. Petersburg was built by Catherine the Great for her son and heir, Paul I. The island was presented to him in 1765, and work began on the palace in 1776 under the guidance of architect Yuriy Felten. Major flooding in 1777 caused an interruption to the construction, and when work resumed the following year, Felten had been replaced by Giacomo Quarenghi, although the former did complete the palace's unusual Church of the Birth of St. John the Baptist.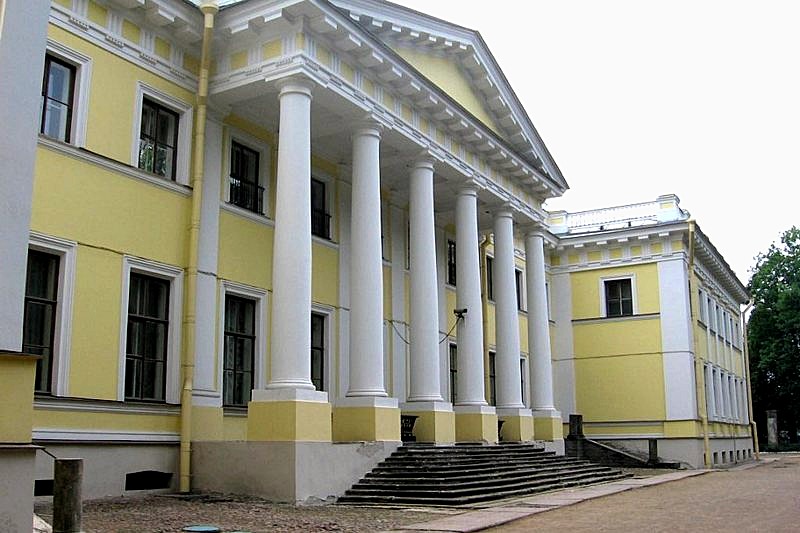 Kamennoostrovsky Palace on Kamenniy Island
While Paul soon grew tired of the palace, much preferring his residences at Pavlovsk and then Gatchina, Kamennoostrovskiy Palace was the favourite home of Alexander I, and then passed to his younger brother Grand Duke Mikhail Pavlovich and his descendants. Until recently, the palace was used as a sanatorium for the Russian airforce, and it is currently being restored as the official residence of the Governor of St. Petersburg.
Closed to the general public, the Kamennoostrovskiy Palace is barely visible from the street, and is best viewed from the Lopukhinskiy Garden, on the opposite bank of the Malaya Nevka River.
| | |
| --- | --- |
| Address: | 1, Naberezhnaya Reki Maloy Nevki |
| Metro: | Chernaya Rechka |
| Opening hours: | Kamennoostrovskiy Palace is not open to the public. |
Accommodation near the Kamennoostrovskiy Palace