Numismatics
This vast collection of coins, medals, badges and seals is likely to be of interest only to true enthusiasts, although item-for-item it counts for over a third of the Hermitage's entire collection.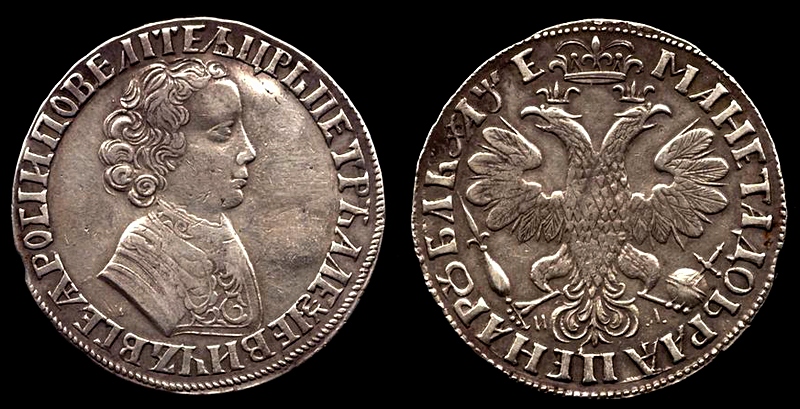 Coins at Hermitage Museum
The collection of coins is, in its own way, remarkable, dating back as far as 7th century BC Greece, and including coins from Ptolemaic Egypt, gold staters from the reign of Alexander the Great, as well as over 300,000 Russian coins from the Middle Ages to the present day.
Of the other numismatic collections, the badges and awards of the Soviet Union, which cover everything from awards for shock-workers to festival commemorative pins, have a kitsch appeal, and some of the orders and medals of Imperial Russia are remarkable for their opulence.