Museum of Porcelain
Part of the internationally renowned Imperial Porcelain Factory, and now run by the State Hermitage Museum, this small, modern collection traces the history of porcelain manufacture in Russia, and contains some of the finest pieces created in the factories 250-year existence. A visit to the museum can be combined with a guided tour of the factory workshops.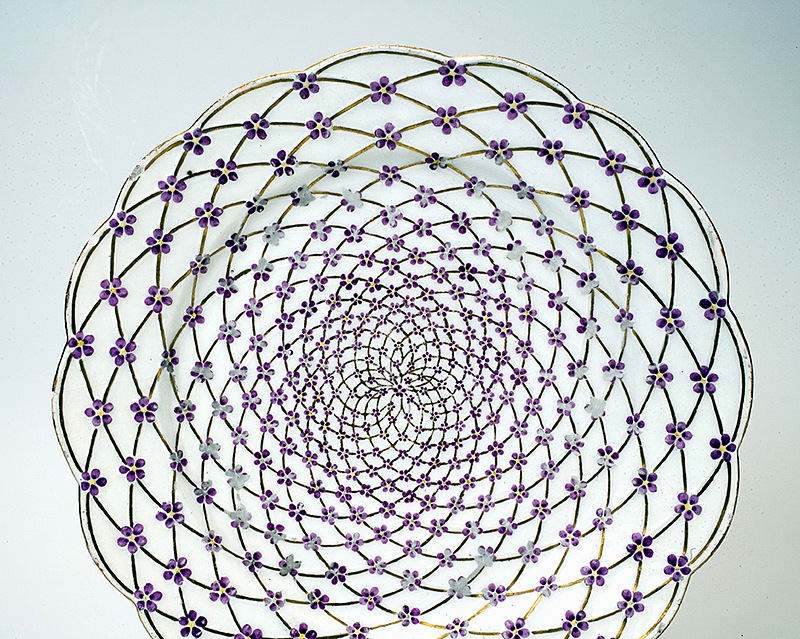 Admiring the collections at the Museum of the Imperial Porcelain Factory
The first Museum of Porcelain was opened in 1844, on the orders of Nicholas I, to mark the centenary of the Imperial Porcelain Factory. Much of the original museum collection came from the storerooms of the Winter Palace and other royal households. In the reign of Alexander III, it became policy to create a copy of each original piece produced by the factory specifically for the museum's collection. During both World Wars, the museum's vast collection was evacuated, first to Karelia and then to the Urals, and the museum itself was steadily reduced in size during the Soviet period.
Taken under the care of the State Hermitage in 2001, the collection now covers two halls, and follows the developments of porcelain production in Russia from the earliest imitations of foreign models to the blossoming of the Imperial Porcelain Factory in the 19th century, and includes a constantly rotating selection of unique pieces from the museum's formidable stocks, presented in a smart, modern space with clear labeling. Plans are afoot to expand the museum with a third hall devoted to the factory's products in the 20th century, and below the museum visitors will find the factory Gallery, which displays the latest exclusive pieces by contemporary designers and artists.
| | |
| --- | --- |
| Address: | 151, Prospekt Obukhovskoi Oborony |
| Metro: | Lomonosovskaya |
| Open: | Tuesday to Saturday, 10:30am to 6pm. Last admission at 5pm. Sundays, 10:30am to 5pm. Last admission at 4pm. |
| Closed: | Monday |
| Telephone: | +7 (812) 326-2672. For factory tours: +7 (812) 326-5378 |
| Admission: | RUB 300.00. Children/students: free. |
| Accessibility note: | This museum is not wheelchair accessible. Some access for visitors with limited mobility: there is an elevator/lift, but stairs at the very entrance might be a hurdle. |
Accommodation near the Museum of Porcelain