Statue of Gogol
One of St. Petersburg's most pleasant and romantic streets, Malaya Konyushennaya was recently overhauled, paved over and made into a pedestrian zone with new lamps and sculptures, including Mikhail Belov's representation of the writer Nikolai Gogol.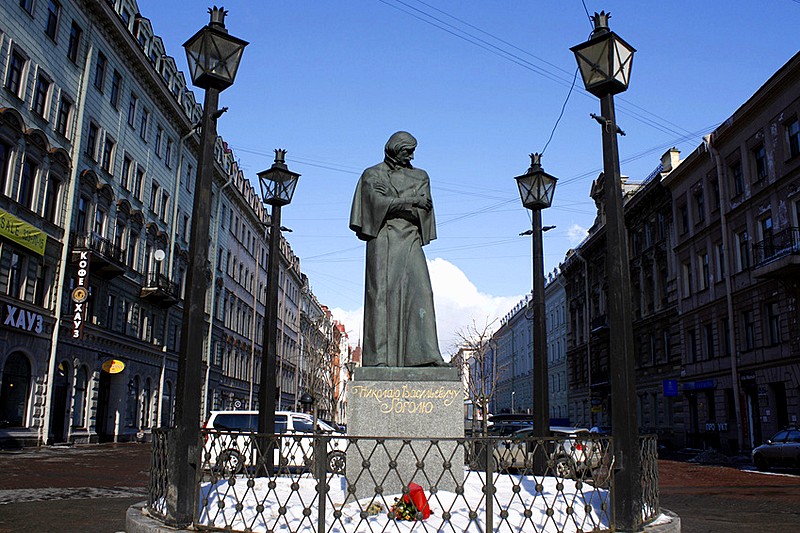 Statue of writer Nikolay Gogol on Malaya Konyushennaya Ulitsa
Although he did not live in the city for long, Gogol is indelibly associated with St. Petersburg, about which he wrote many of his most famous short stories, such as "The Nose" and "The Overcoat". In a bizarre case of life imitating art, a wall-mounted statue entitled "Major Kovalyov's Nose" replicated the behaviour of its literary counterpart - in Gogol's story, a nose detaches itself from its owners face and causes havoc by appearing in various places dressed as a high-ranking civil servant - and went missing. This time, however, thieves were responsible, and the nose was found shortly afterwards and (as in Gogol's story) returned to its rightful place.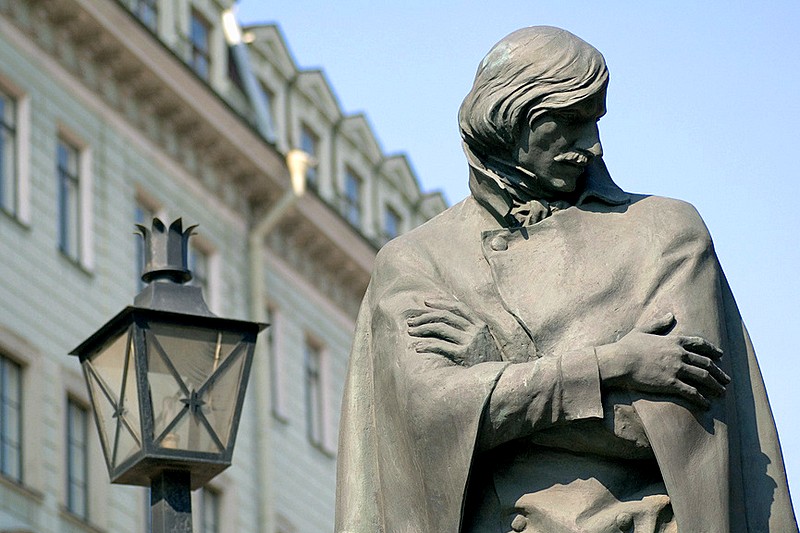 Detail of the Monument to Nikolay Gogol
The statue of Gogol stands a stone's throw from Nevsky Prospekt, about which Gogol wrote another one of his famous stories. Belov said of his creation that he found Gogol's personality fascinating when working on the statue, and also that his outlook on life is in tune with the writer's pessimistic view. Maybe that is why the bronze Gogol seems mournful and locked away in his thoughts.
Dining near the Statue of Gogol
RESTAURANTS:
Editors' picks