Shuvalov Mansion
This mansion on Italianskaya Ulitsa is often called a palace due to its size, the magnificent baroque facade and the fact that its first owner was Ivan Shuvalov, the lover of Empress Elizabeth and a leading figure of the Russian Enlightenment who used his influence to press for the establishment of universal education in Russia. Shuvalov Palace was famous for both its balls and masquerades, and the fact that within its walls the first students attended the new Academy of Three Noble Arts, which Shuvalov established in his home in 1757, and which developed to become the Imperial Academy of Fine Arts.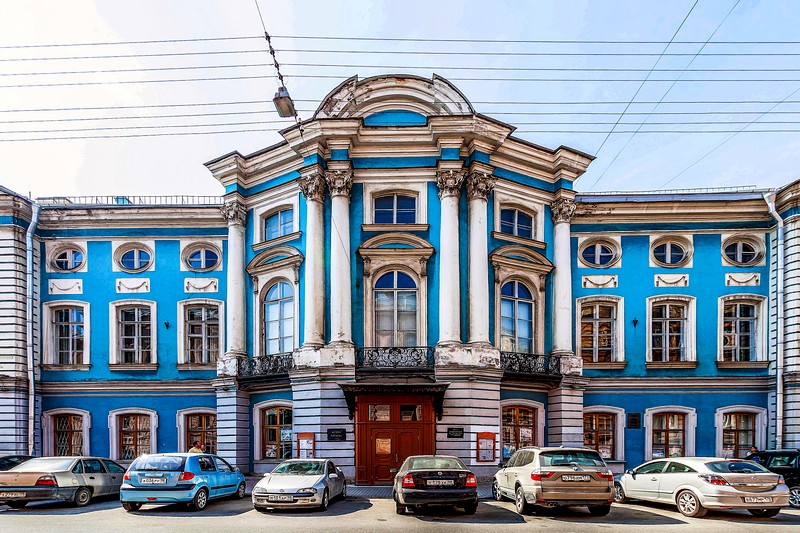 Shuvalov Mansion (Museum of Hygiene) on Italianskaya Ulitsa
The site for the construction of the mansion was not selected at random: Shuvalov practically became a neighbor of Elizabeth, whose Summer Palace, designed by Francesco Bartolomeo Rastrelli, then stood on the site of the Mikhailovsky Castle. The Shuvalov Mansion was built from 1749 to 1755 by architect Sava Chevakinsky, a Russian student of Rastrelli. The bright and elegant baroque facade, although somewhat altered 1775-1777, is still impressive for its simple grace. The luxurious mansion interiors as well as the hospitality of its owner attracted many dignitaries, scholars, writers, and artists. Among those who visited were the scientist Mikhail Lomonosov and the playwright Alexander Sumarokov.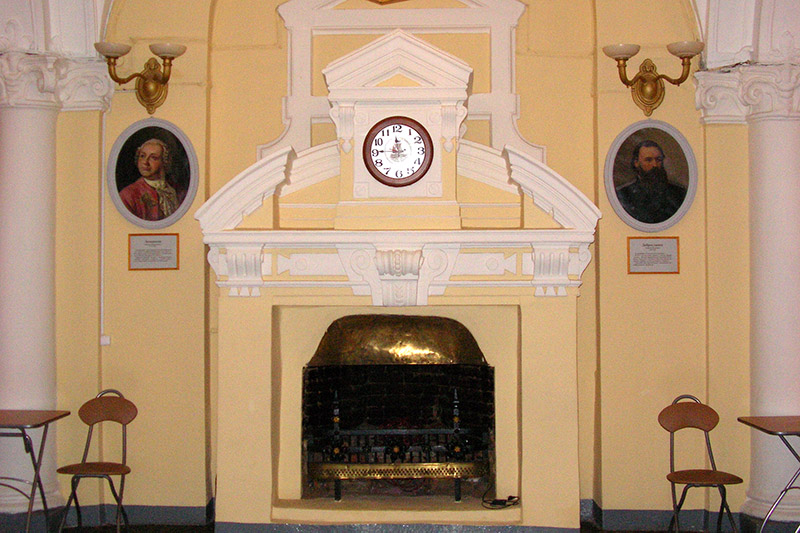 Entrance hall of the Shuvalov Mansion
After Catherine the Great came to power, Shuvalov spent over a decade abroad on diplomatic missions, during which he also acquired a rich collection of European art that was gifted to the Hermitage and the Academy. When he returned to St. Petersburg in 1777, his palace hosted a new generation of Russian intellectuals, including Princess Ekaterina Dashkova, who followed his lead in the development of the Russian education system, and several poets and playwrights, among them Denis Fonvizin and Mikhail Kheraskov. Shuvalov never married, and after his death in 1797 his mansion was bought by the treasury. It housed the Ministry of Justice until the October Revolution in 1917, and then became the Preventive Medicine Center and the Museum of Hygiene. Today, the museum's lobby and interior preserve details from the 1840s.
| | |
| --- | --- |
| Address: | 25, Italianskaya Ulitsa |
| Metro: | Gostiny Dvor |
| Directions: | Exit Gostiny Dvor Metro Station, use the pedestrian underpass to cross Nevsky Prospekt and turn left up Sadovaya Ulitsa, then take the first right onto Italyanskaya Ulitsa. |
| What's nearby? | House with four colonnades, Radio House, Sadovaya Ulitsa, Malaya Sadovaya Ulitsa, Manezhnaya Ploschad |