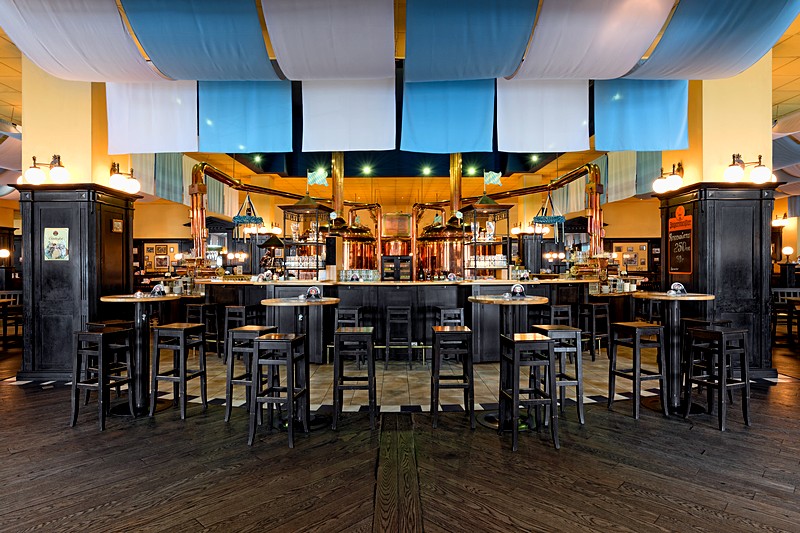 Paulaner is a Bavarian beer hall, which brews this famous brand of German beer on site in the hotel's own micro-brewery. With a variety of fresh-brewed beers including the speciality Weissbier, and numerous seasonal variations, the Paulaner is a Mecca for the city's beer lovers. Head Chef Wolfgang Kollmann provides a hearty menu of traditional Bavarian dishes to accompany the amber nectar. The large but attractive interior, with dark wood furnishings and the brass brewing equipment visible behind plate-glass windows, can seat up to 600 people. Live sports are regularly shown on the bar's numerous screens, and there is live music every evening. Paulaner offers a special buffet lunch on Sundays from 12.00 to 16.00, with unlimited beer. Prices are very reasonable.
Paulaner is open daily from 12.00 to 1.00.
All major credit cards accepted.
There is also a separate banquet hall for private hire, with seating for up to 100.