The Okhtinskaya Hotel has two restaurants and two bars, providing guests with a basic range of dining options. Buffet breakfast is served for all guests in the First Floor restaurant between 8am and 11am.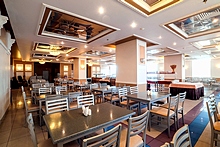 This spacious dining space can seat up to 100 people, and has a menu featuring classic Russian and European cuisine.
More details ›››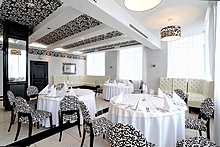 The Okhtinskaya's second restaurant is larger and more formally decorated, designed for banquets and large-scale events, with seating for up to 150 guests.
More details ›››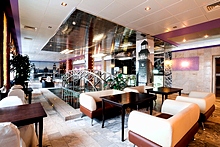 The Night Bar is located on the second floor, just upstairs from reception.
More details ›››