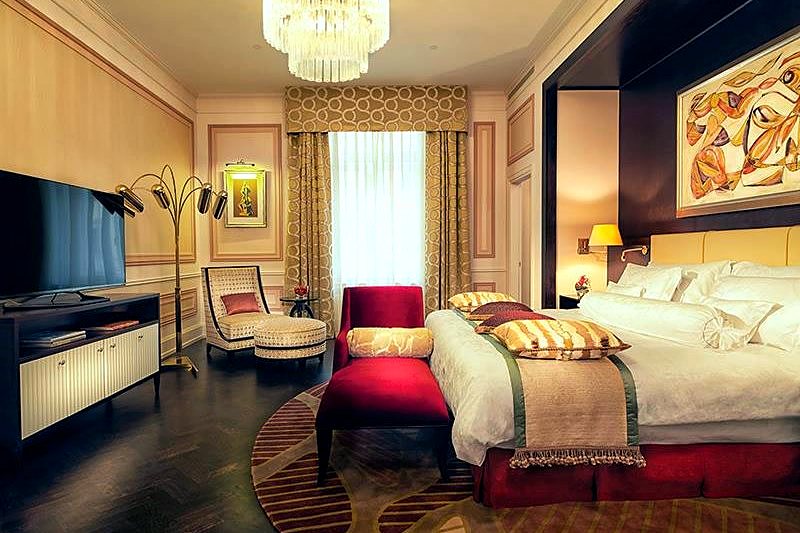 The Belmond Grand Hotel Europe's three Avant-Garde Suites are a recent addition to the hotel's luxury accommodations, celebrating the contribution of three key figures to the flowering of the Russian avant-garde in the 1910s and 1920s - the painters Kazimir Maleevich and Vasiliy Kandinsky and the sculptor Alexander Archipenko. Suites measure from 125 to 170 square meters, honoring these great artists with beautiful designer interiors inspired by their work. Avant-Garde Suites enjoy views of the beautiful Philharmonia concert hall.

Avant-Garde Suites have either two or three rooms, comprising a bedroom with king-size bed, and large areas for dining and relaxation. Furniture includes large writing desk with chair, dining table, coffee table, sofas and armchairs. A rollaway bed for one child can be placed in Avant-Garde Suites on request. Guests in Avant-Garde Suites also enjoy the unique concierge and personal care services of the Grand Hotel Europe's Butler Service.
Bathroom
En suite bathrooms feature beautiful marble finishing, heated floors, and heated towel racks, as well as a bathtub and separate shower, washbasin and WC.