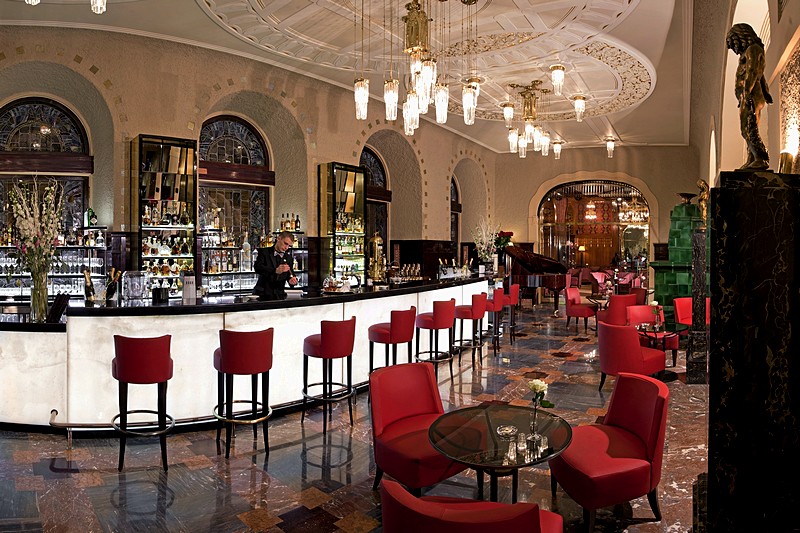 With the elegant Art Nouveau decor that typifies the Grand Hotel Europe's public spaces, the Lobby Bar is unusually luxurious and stylish. Serving a full range of alcoholic and non-alcoholic drinks, the lobby bar specializes in hot cocktails - ideal for St. Petersburg's long, cold winters. The bar also has a well stocked humidor, and features live jazz and blues daily between 10pm and 1am.
Open daily 24 hours.
All major credit cards accepted.