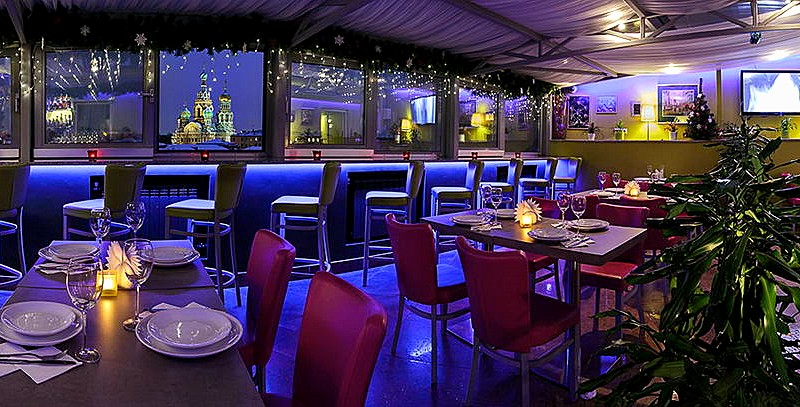 Housed under a glass roof on the top floor of the 3MostA Hotel, the main attraction of the Four Seasons Terrace is the spectacular views of St. Petersburg's downtown area, and especially the fairytale Church of Our Savious on the Spilled Blood. As well as an expansive buffet breakfast, the Four Seasons Terrace serves a reasonable a la carte menu of modern international cuisine. Interiors, meanwhile, mirror the vibrant colours of the churches tiled domes.
Open daily from 7am to 11.00pm.
All major credit cards accepted.