Levashovo Memorial Cemetery
This particular cemetery is unlike most cemeteries in the world. For over 50 years it was shrouded in complete secrecy by the KGB and its predecessor the NKVD, as it was the burial site for around 45,000 victims of Stalin's political repression, shot without trial in the years 1937-1954. Many of them were slaughtered on ethnic grounds as members of groups accused of "aiding German fascism": Germans, Poles, Lithuanians, Latvians, Finns and Estonians. Now the victims of these atrocities are commemorated with several memorial monuments.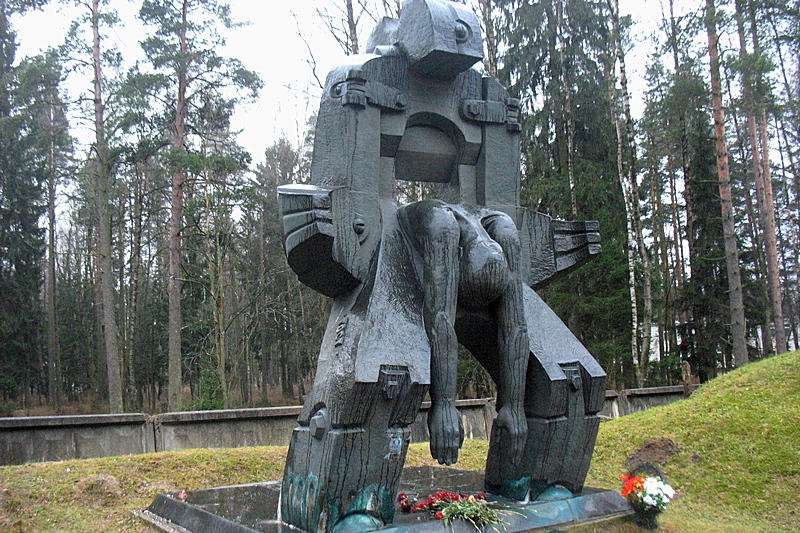 Moloch of Totalitarianism at Levashovo Cemetery (Levashovskaya Pustosh)
Starting in August 1937, covered truck began to visit the deserted estate of Count Levashov, mainly at night. These trucks carried bodies shot under orders of the Politburo of the Central Committee of the Communist Part of the "operation on the repression of former kulaks, active anti-Soviet participants and criminals." The most sinister aspect of the operation was that it entailed a quota that had to be met by the local NKVD - 10 000 imprisoned and 4 000 shot. Simultaneously, a second operation against "spies and saboteurs" was launched, with lists of supposed foreign agents, many of whom were guilty of nothing more than family ties to foreign countries or even simply knowledge of foreign languages. In 1937, 19 370 citizens were shot in Leningrad, and 21 536 in 1938.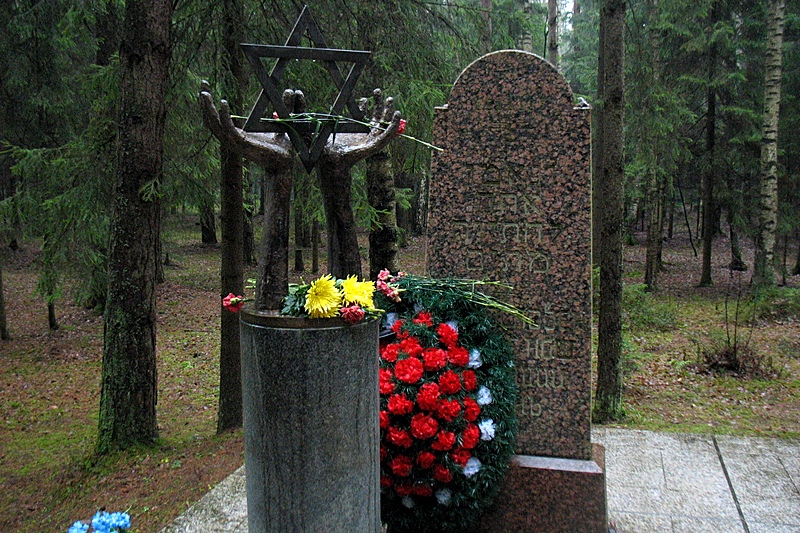 Monument to Jews victims of political repression at Levashovo Cemetery (Levashovskaya Pustosh)
According to official records, around 8 000 victims of the Great Terror of the 1930s were buried in mass graves at the "Levashovskaya Wasteland". Moreover, the secret services continued to dump bodies here until into the 1950s, with the official total according to the Office of the Federal Security Service (FSB) at 19 450. The site, which had been fenced off in a few days in 1937, remained completely anonymous even to local villagers. For half a century, thick forest was allowed to grow back over the site, and security guards routinely poured sea sand onto the shallow graves. It was only in 1989, as part of the "rehabilitation" of the victims of Stalin's repressions, that the site of the cemetery was revealed to the general public.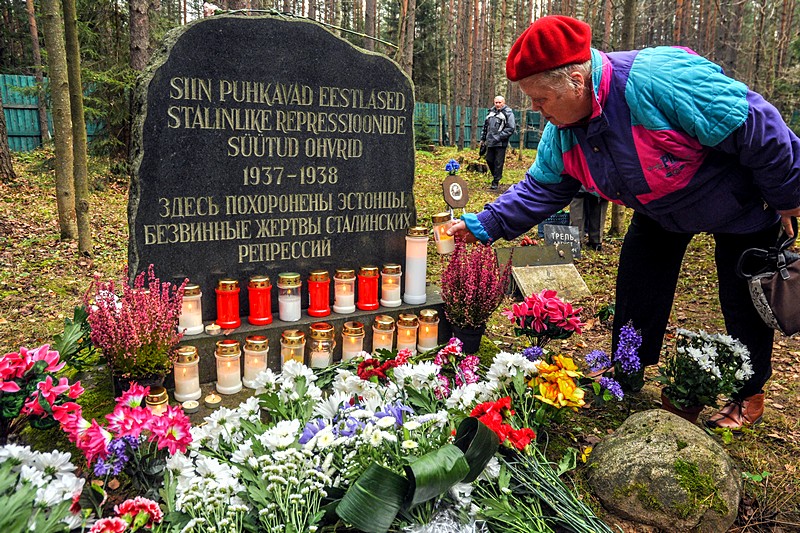 Monument to Estonian victims of political repressions at Levashovo Cemetery (Levashovskaya Pustosh)
In 1990 Levashovskoe cemetery was declassified and transferred to the city authorities. In the following years a bell tower was erected here and a monument by sculptor Nina Galitskaya entitled, both commissioned by the St. Petersburg City Government. The over 20 other memorials at the cemetery are a testament to the astonishing, essentially ridiculous, range of groups and associations that the Great Terror targeted: Assyrians, Jews, Norwegians, workers in the energy sector, the deaf and dumb, and Seventh Day Adventists to name but a few. There are also many individual monuments and gravestones, erected by the families of victims.
| | |
| --- | --- |
| Address: | 143, Gorskoe Shosse, Levashovo |
| Metro stations: | Prospekt Prosveshcheniya |
| Directions: | Take a suburban train from Finland Station to Levashovo, then bus No. 75 or 84 to the Gorskoe Shosse 143 stop. Alternatively, catch the No. 75 at Prospekt Prosveshcheniya Metro Station. |
| Website: | http://visz.nlr.ru/pm/levashovo/ |
| Phone: | +7 (812) 594-95-14 |
| Opening hours: | Daily from 9am to 6pm |
| What's nearby? | KAD (St. Petersburg Ring Road) |