At Saint-Petersburg.Com, we have over 15 years of experience assisting travelers in finding the best available hotel accommodation in St. Petersburg at the best possible rates. In this accommodation guide, we've attempted to distill the fruits of that experience to give you easy-to-use advice on St. Petersburg's hotels and how to get the best value from them.
Recommended Hotels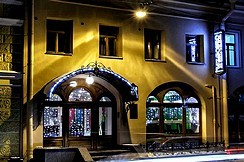 Good location
A small hotel with a great location in a historic building round ten minutes' walk from Palace Square, 3MostA offers very elegantly fitted accommodation, welcoming service and a rooftop terrace restaurant with magnificent views over the centre.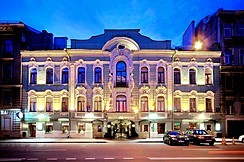 Family friendly
In a reasonably quiet neighborhood not far from Moscow Railway Station, the Helvetia Hotel is a well-established small superior hotel boasting beautiful premises that used to house the Swiss Consulate, and a warm welcome for travelers of all ages.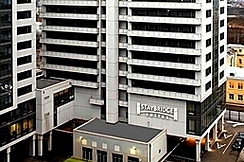 Extended stays
Offering very well-equipped and stylish apartments with self-catering facilities, as well as extensive business and leisure facilities, the Staybridge Suites boasts an attractive location with good transport links to the downtown and to Pulkovo Airport.
An introduction to the hotel market in St. Petersburg, designed to provide first-time travelers with an idea of what to expect from hotel accommodation in St. Petersburg.
Specific advice from our travel experts on how to get the most out of your St. Petersburg hotel accommodation and the best value for money.
Our independently devised classification system is an easy way to find St. Petersburg hotels with the facilities and amenities you require.
Now that nearly all St. Petersburg hotels have an official star rating, you can find out here how each property lives up to international expectations for the stars they boast.