An Introduction to our Virtual Tour
St Petersburg is a relatively young city, by both Russian and European standards, and was only founded in 1703 by Tsar Peter the Great. Despite its short life so far, Petersburg has a rich and exciting history. From the early days of Peter the Great's "Venice of the North" to the modern events of the 1991 coup d'etat, the city has always bustled with life and intrigue, revolution and mystery.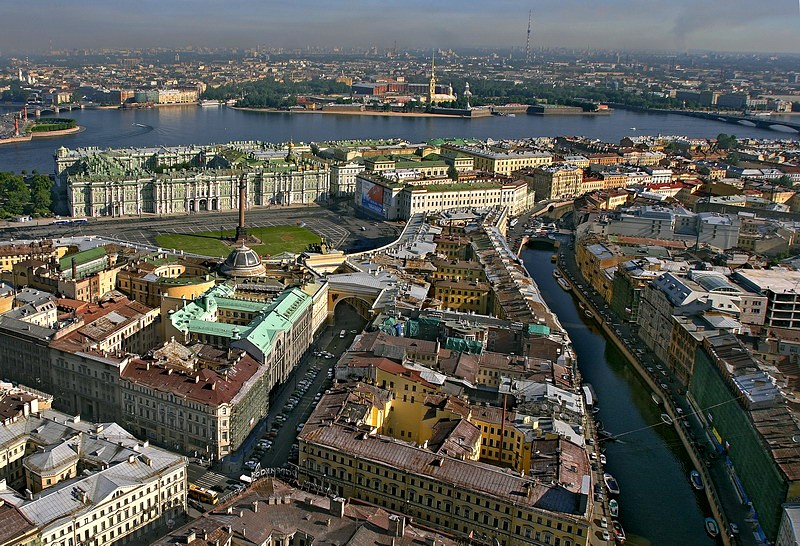 Aerial view of St. Petersburg's most famous sights
St. Petersburg is a beautiful and fascinating holiday destination and one of the most intriguing and historically significant cities in Europe. Whether you chose to visit the city in the midst of a romantic and snowy Russian winter or during the dazzling White Nights of the summer months, you will be spellbound by St. Petersburg's culture and beauty. Have a browse through our Virtual Tour and see the city's most famous attractions for yourself.