Kazanskaya Ploshchad (Kazan Square)
The pride and glory of Kazan Square is the majestic Cathedral of Kazan. This cathedral is held dear not only by believers but to all the Russian people because here lies the hero of the War of 1812, the great Russian commander Mikhail Kutuzov. The cathedral also stores banners of Napoleon's defeated army, but the history of Kazan Square begins long before the construction of the cathedral.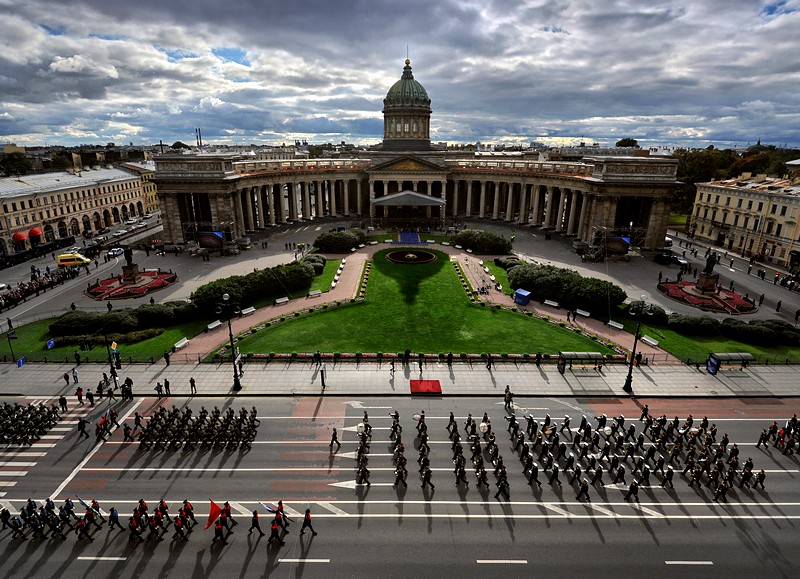 Holiday parade on Nevsky Prospekt at Kazanskaya Ploshchad
In the first quarter of the 18th century it was the home of the Perevedenskaya settlement for the construction workers who "transformed" St. Petersburg into the new capital. From 1733-1737, the stone Church of the Nativity of the Virgin was built in the Baroque style by the architect Mikhail Zemtsov. The image of the Kazan Icon of the Mother of God, one of the most revered icons in the Russian Orthodox religion, was held there.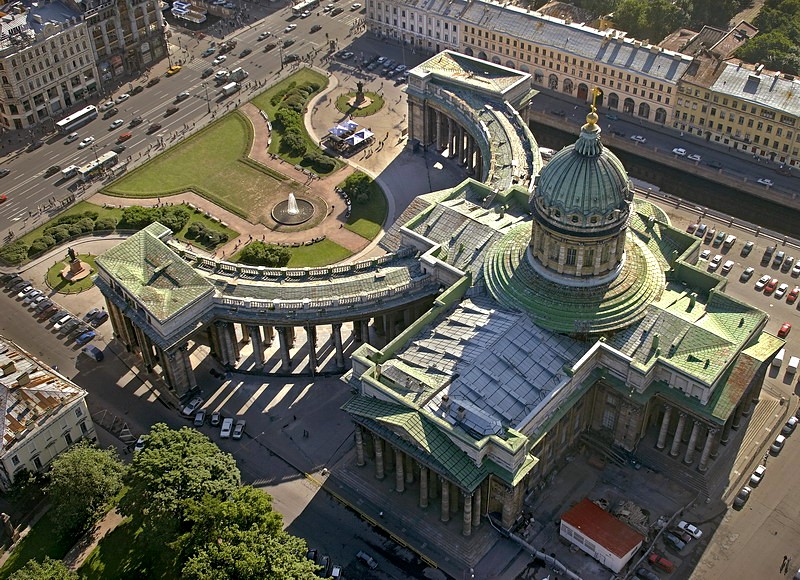 Aerial view of Kazanskaya Ploshchad
By the end of 18th century, the church was dilapidating, and the construction of a nearby larger cathedral was decided upon. The young but talented Russian architect Andrei Voronikhin undertook the project. Construction was carried out from 1801 to 1811, and even by 1811 it was not furnished. The cathedral has become a testimony to the triumph of Russian arms and trophies: in 1812 trophies from the war were delivered there, including French flags and the military personnel baton of Napoleonic Marshal Davout. In 1813, Field Marshal Kutuzov was buried there. In 1837, monuments to generals Mikhail Kutuzov and Barclay de Tolly were built in front of the cathedral.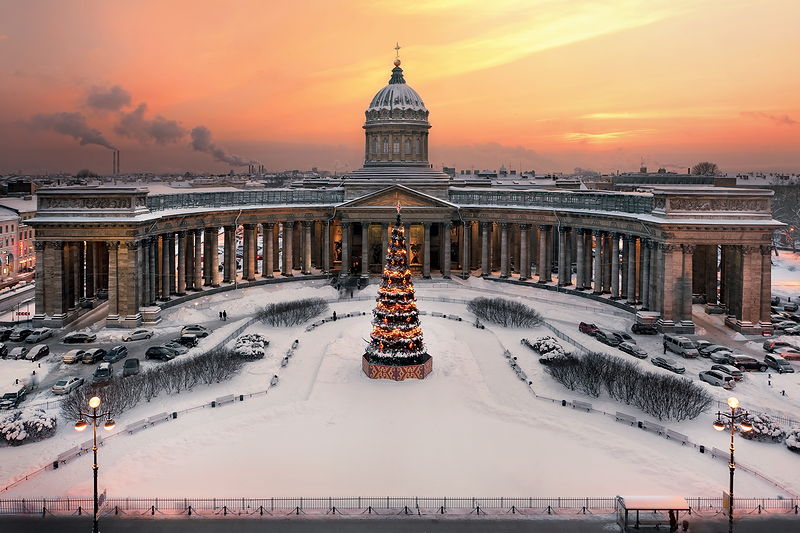 Christmas tree on Kazanskaya Ploshchad in front of Kazan Cathedral
Kazan Cathedral is very unusual for an Orthodox Church. The grandiose colonnade of 96 columns makes it look like Saint Peter's Basilica in Rome, and Kazan Square itself resembles Saint Peter's Square (Piazza San Pietro). And like Saint Peter's Square, the Kazan area has witnessed significant historical events. In December 1876 the first demonstration of workers in Russia was held. Young Georgy Plekhanov, later a prominent Russian Marxist and socialist, climbed the steps of the cathedral and delivered a revolutionary speech.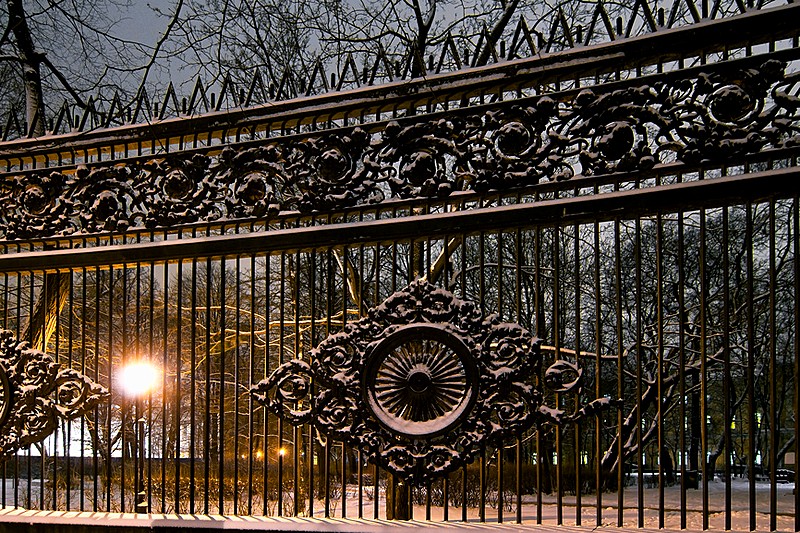 Wrought-iron fence in front of Kazan Cathedral
In 1935, the fountain from Pulkovo Heights was transferred to Kazan Square. Today, people gather in the summertime around its cool and refreshing water. When sitting on the lawn in front of the fountain, be sure to pay attention to the latticework surrounding the western facade of the cathedral and the home of the Society House for the sea, river, land and fire insurance "Wave", where writer Fyodor Dostoevsky lived in 1846.
| | |
| --- | --- |
| Metro stations: | Nevsky Prospekt (exit to Griboyedov Canal) |
| Directions: | Exit Nevsky Prospekt metro station (exit to the Griboyedov Canal). |
| What's here? | Kazan Cathedral, The fountain at the Kazan Cathedral, Monuments to Generals Kutuzov and Barclay de Tolly |
| What's nearby? | Nevsky Prospekt, Engelhardt's House, House of "Singer" / Book House, Griboyedov Canal Embankment, Malaya Konyushennaya Street, Kazansky Bridge |