Shlisselburg (Oreshek)
The historic fortress of Shlisselburg - also known as Oreshek by Russians and Noteborg by Swedes - occupies an island in Lake Ladoga at the head of the River Neva. This was once a vital strategic location in territory and trade disputes between Sweden and the medieval principality of Novgorod Velikiy.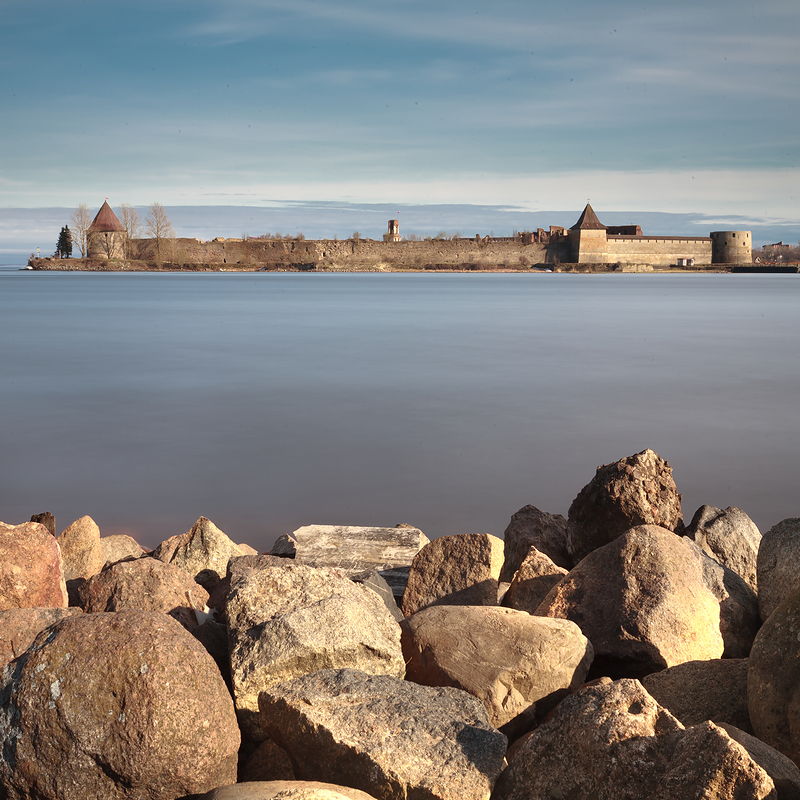 View of medieval Oreshek Fortress from a river bank
The island was first fortified in 1323 by Prince Yuri of Moscow, and changed hands several times over the next four centuries, before being definitively captured by Peter the Great at the beginning of the Northern Wars of 1700-21. By the end of the war, Shlisselburg was deep in Russian territory. No longer of strategic significance, the fortress was turned into a prison for those who threatened Tsarist rule. Among the most famous inmates were Peter the Great's half-sister Maria, the boy-Tsar Ivan VI, and members of the Decembrist Uprising and the Narodnaya Volya - "People's Will" - terrorist organization responsible for the assassination of Tsar Alexander II.
While some of the 14th century fortifications were excavated in the 1960s and can be seen by visitors today, the earliest surviving section of the fortress is really the 16th-century Tsar's Tower, through which visitors enter the fortress. Several additions were made to the island in its time as a penal colony, including the Secret House of Emperor Paul's reign, which now includes recreated cells to give visitors an idea of inmates' conditions, and the New Prison, which was built in 1884 and held, among others, Lenin's brother, Alexander Ulyanov, who was hanged for treason in 1887.
A plaque to Ulyanov can be found at the spot in the prison yard where he was executed, and the ruins of the prison chapel have been transformed into an unusual memorial to the defense of Shlisselburg against the Nazis, when the fortress held out against continual artillery shelling for nearly 500 days during the Siege of Leningrad.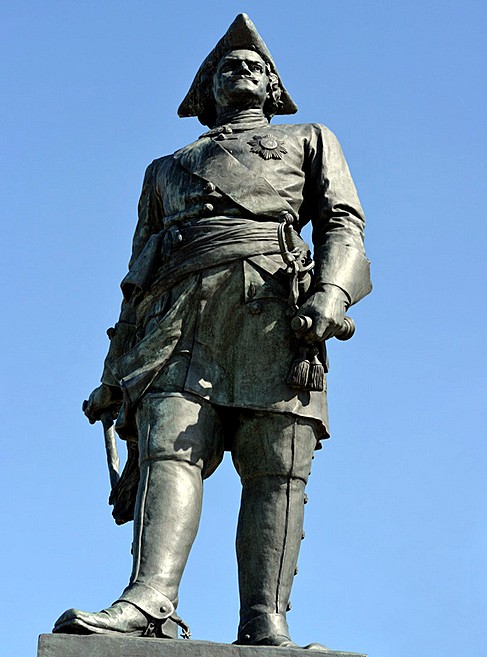 Monument to Peter the Great in Schlisselburg
Unless you plan to join a tour party, the easiest way to travel to Shlisselburg is to take a bus or marshrutka minibus from Ulitsa Dybenko Metro Station. Buses stop about 50m from the jetty where a small ferry service runs to the island fortress.