The Fountains of Peterhof
Probably the best way to visit Peterhof, Peter the Great's spectacular suburban estate with its world-famous ensemble of fountains, elaborate formal gardens, and stunning collection of palaces, this tour takes you by Meteor hydrofoil from the Hermitage wharf (in front of the Winter Palace) or the nearby Admiralty moorings to the Lower Park at Peterhof in only 30 minutes.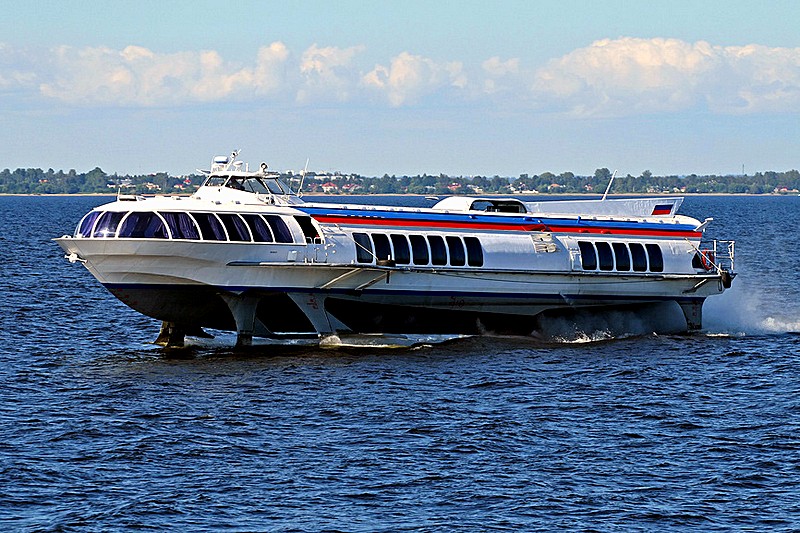 Tour boat Meteor in Gulf of Finland
The tour gives you over three hours to explore the parks and palaces of Peterhof, before taking you right back into the center of St. Petersburg, avoiding evening traffic and the crush on suburban trains. Getting to Peterhof this way also gives you a better sense of the maritime nature of the estate, which was vital to its founder, Peter the Great.
| | |
| --- | --- |
| Tour operators: | Astra Marine, Vodokhod |
| Languages available: | English, French, German, Spanish, Finnish, Chinese, Italian |
| Travelling time: | 0.30hr (one way) |