Rimsky-Korsakov Memorial Apartment Museum
The youngest and probably the greatest of the "Mighty Handful" of composers who strove to establish a Russian nationalist style of classical composition in the late 19th century, Nikolai Rimsky-Korsakov (1844-1908) was born in the provincial town of Tikhvin (now in the Leningrad Region), but came to school in St. Petersburg and remained in the city for the rest of his life.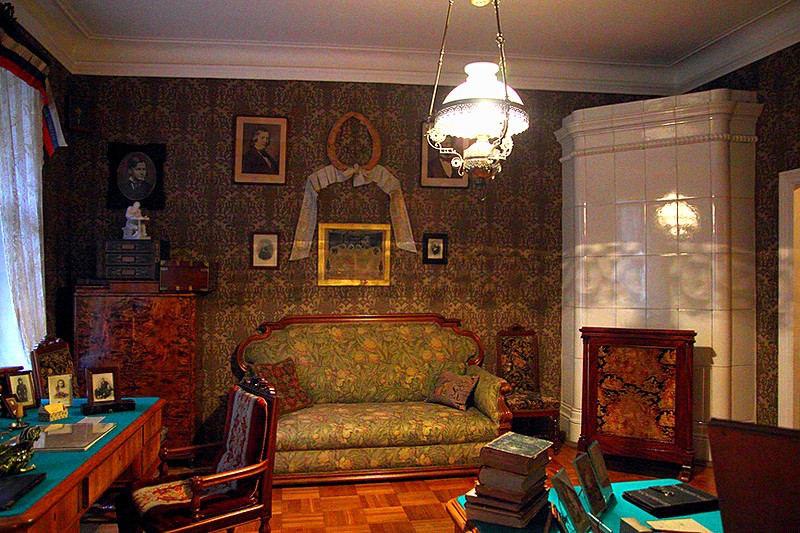 Interiors of composer Nikolay Rimsky-Korsakov's Apartment-Museum
A naval officer who later became Inspector of Naval Bands and a professor at the St. Petersburg Conservatory, Rimsky-Korsakov was a prolific composer, perhaps most famous for his fifteen operas, nearly all of which are based on Russian history or folklore. They comprise a significant part of the opera repertoire at the Mariinsky Theatre, and visitors who wish to find out more about the man and his music are advised to visit this museum on Zagorodny Prospekt, where more than two thirds of them were composed.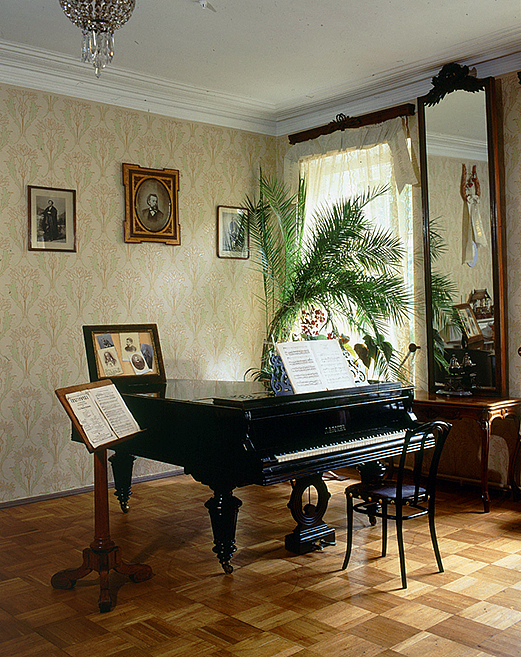 Composer Nikolay Rimsky-Korsakov's grand piano
Four rooms in the museum are reconstructions of original interiors, the centrepiece of which is a grand piano played on by Scriabin, Rachmaninov, and Stravinsky among others at Rimsky-Korsakov's celebrated musical soirees, which attracted many of the leading lights of St. Petersburg's cultural world, including Feodor Chaliapin and the painters Ilya Repin, Vasiliy Serov, and Mikhail Vrubel. This tradition is echoed in the numerous concerts held at the museum, both in the sitting room and in a 50-seat concert hall.
| | |
| --- | --- |
| Location: | 28, Zagorodny Prospekt |
| Metro: | Vladmirskaya, Dostoyevskaya, Zvenigorodskaya |
| Telephone: | +7 (812) 713-3208, +7 (812) 315-3875 |
| Open: | Wednesday to Sunday, 11 am to 6 pm |
| Closed: | Mondays, Tuesdays, and the last Friday of each month |
| Website: | http://theatremuseum.ru/filial/memorialnyy_muzey_kvartira_rimskogo_korsakova |
| Admission: | Adults: RUB 100.00. Children: RUB 20.00. Audio guide: RUB 100.00 |
| Photo and video: | RUB 100.00 Video: RUB 200.00 |
| Accessibility note: | Sorry, this museum is not wheelchair accessible. |
Dining near the Rimsky-Korsakov Memorial Apartment Museum
RESTAURANTS:
Editors' picks