Petrovskiy Curtain Wall and Gate
Running between the Menshikov and Gosudarev Bastions, this section of the Peter and Paul Fortress's main external wall was built by Domenico Trezzini 1717-1719 and originally consisted of 20 two-story casemates that housed the barracks for the artillery and engineering companies of the fortress garrison, as well as officers' apartments and warehouses. Part of the premises were used to hold prisoners, including participants in the Decembrist Uprising of 1825.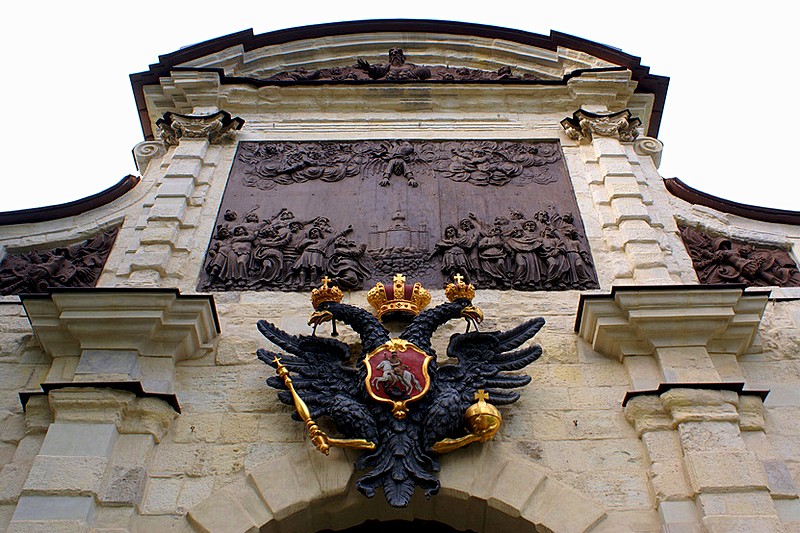 Petrovskiye (St. Peter's) Gate at the Peter and Paul Fortress
The Petrovskiy Gate is the official ceremonial entrance to the Peter and Paul Fortress, dating back to 1708 and erected to commemorate Russian victory over Sweden in the Great Northern War. Decorations include a bas relief of the Denunciation of Simon Magus by Peter the Apostle by the German artist Konrad Osner, statues depicting Bravery and Wisdom flanking the archway by French sculptor Nicholas Pinot, and over the arch an immense Imperial crest weighing over a ton, all from the early 18th century.