Kresty Prison Museum
Standing on the banks of the Neva, just a short walk from Finland Station, St. Petersburg's main holding prison has a peculiar attraction for some visitors. Built in 1893, this vast redbrick complex was originally Europe's largest solitary confinement facility, and used to hold political prisoners, including Trotsky in 1905 and, in October 1917, the entire provisional government. Later in the Soviet period, it was the sight of the incarceration of Joseph Brodsky on charges of "parasitism".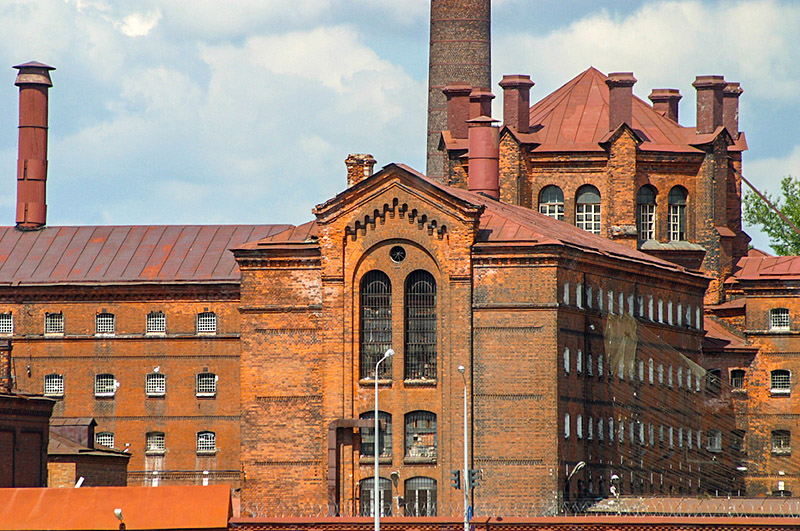 Kresty Prison
Built by Antony Tomishko, Russia's most famous prison architect, the cross-shaped prison is dominated by the dome of the sizeable prison chapel, reflecting the Christian-Humanist principals according to which it was constructed. Little else here does, however, and Kresty has been infamous in recent years for chronic overcrowding, TB infection and corruption. Fortunately, plans are afoot to move prisoners to a larger modern facility outside the city in the near future. For now, if you are so inclined, you can join one of the guided tours organized by the prison's Preliminary Investigations Department. These take in the prison chapel and the in-house museum, which contains displays on some of the most famous past inmates, plus various artifacts crafted by unknown prisoners, and a pictorial explanation of the significance of Russian criminal tattoos.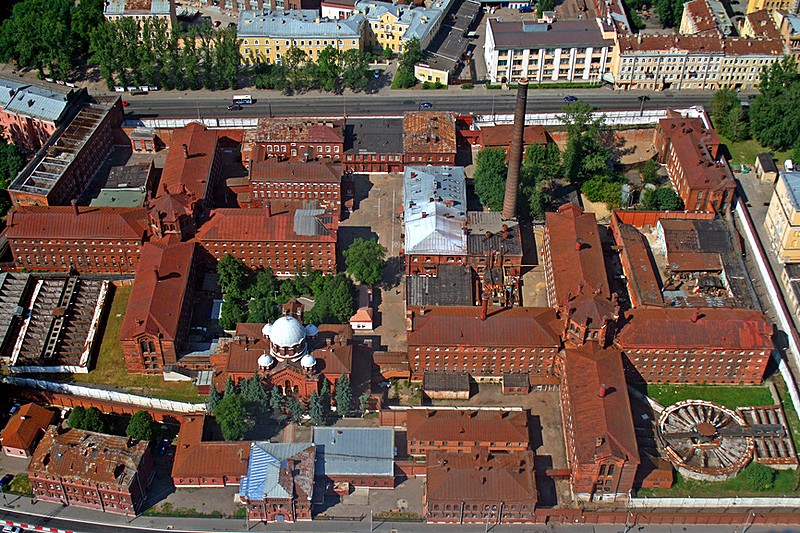 Bird's-eye view of Kresty Prison
Much of this is fascinating, but visitors' proximity to on-going human misery is a little too keenly felt. Inmates can be seen and heard, and you may well see packages being passed through the shoddy fences that separate you from them by some of your fellow 'tourists'. All in all, this is probably best avoided.
| | |
| --- | --- |
| Location: | 7, Arsenalnaya Naberezhnaya |
| Metro: | Ploshcad Lenina |
| Telephone: | +7 (812) 248-8949 |
| Open: | Regular tours start Saturday and Sunday, 12 pm, 1.30 pm and 3 pm. |