Monument to Peter the Great (by Mikhail Shemiakin)
In the 20th century a new square was developed on the site where Dance Square was previously situated. In 1991, a new memorial was erected on this square in the name of the city's founder Peter the Great. The memorial was created by Leningrad artist Mikhail Shemyakin and donated to the city.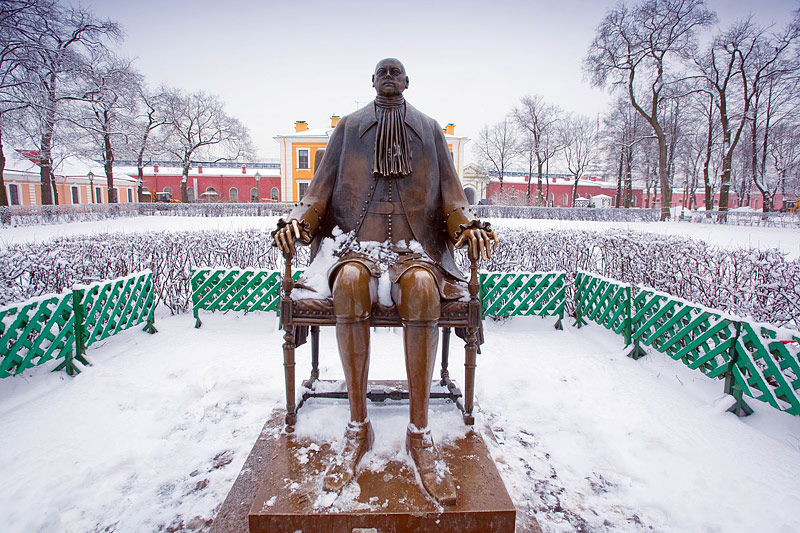 Mikhail Shemiakin's monument to Peter the Great inside the Peter and Paul Fortress
The unfamiliar and mysterious Emperor who reminds one of a criminal awaiting his execution in the electric chair is comfortably arranged in a large bronze chair with armrests, and seemingly ready to jump out of his chair and remind all around him that he is the ruler of his country.
Indeed, the sculpture seems to bring out the most contradictory feelings in the viewer, and in spite of its relatively young age the sculpture is already the object of much city folklore. In fact, the citizens of the city have come to name the monument "Bronze Stay-at-Home" and "Peter IV" which refers to the fact that it is the fourth monument to Peter the Great in the city. It also does not seem to bare any resemblance to the original and therefore it is called "the fourth."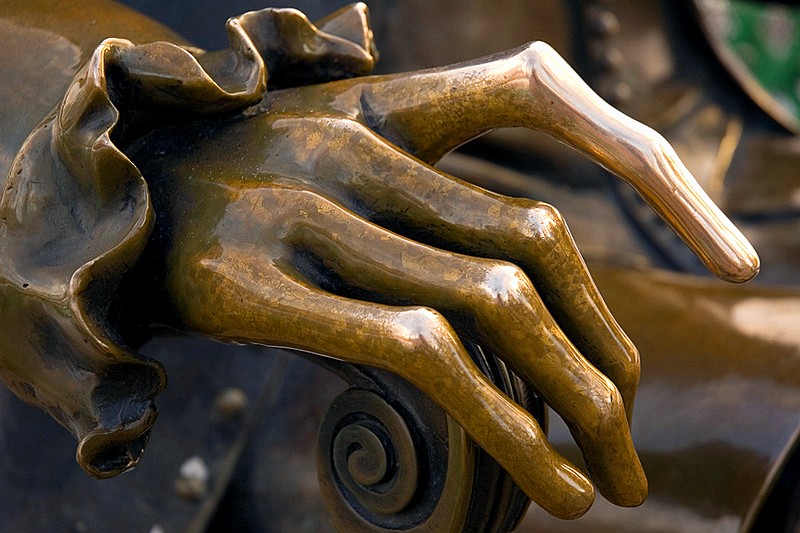 Detail of the statue of Peter the Great in the Peter and Paul Fortress
Over time St. Petersburg citizens have grown to love the memorial. Arguments about the monument have died down, and curiously enough city traditions have grown up around the monument. For example, the bronze on Peter the Great's hands and legs shines brightly and therefore it seems that everyone wants to touch the memorial for good luck and also lay flowers at the feet of the monument, especially the young people of the St. Petersburg.
Dining near the Monument to Peter the Great in Peter and Paul Fortress
RESTAURANTS:
Editors' picks