Statues of Mikhail Kutuzov and Barclay de Tolley
Both Kutuzov and Barclay de Tolley are depicted in their statues in the cannon of Roman Classicism which was fashionable at the time. The sculptor, Boris Orlovsky, dressed both men in togas on top of their military uniforms.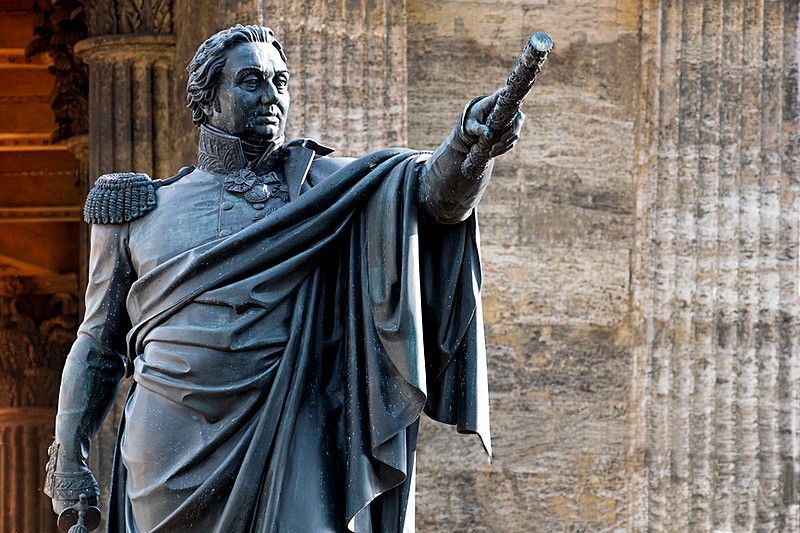 Statue of Field-Marshal Kutuzov in front of Kazan Cathedral
Kutuzov is one of the most famous figures in Russia's military history, known above all for his victory over Napoleon at the gates of Moscow in 1812.
Barclay de Tolley's role in the victory - it was he who advocated the policy of retreating, adopting scorched-earth tactics and inviting the enemy into the depths of Russia - was not acknowledged at first. When the enemy advanced too far for Emperor Alexander I, he replaced de Tolley with Kutuzov, who followed the plans of his predecessor - and won the war.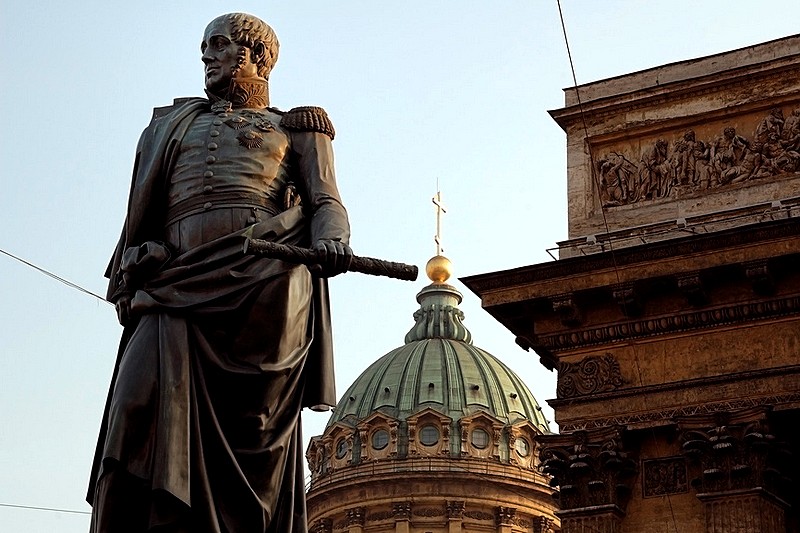 Statue of General Barclay de Tolley in front of Kazan Cathedral
Orlovsky himself had an interesting life. He was born into a peasant family, but his obvious artistic talent led to him being freed by his master and sent to the Imperial Academy of Arts in St. Petersburg. After studying in Italy, he returned to teach at the Academy. His other Petersburg masterpiece is the Angel on top of the Alexander Column on Palace Square.
Dining near the Statues of Mikhail Kutuzov and Barclay de Tolley
RESTAURANTS:
Editors' picks