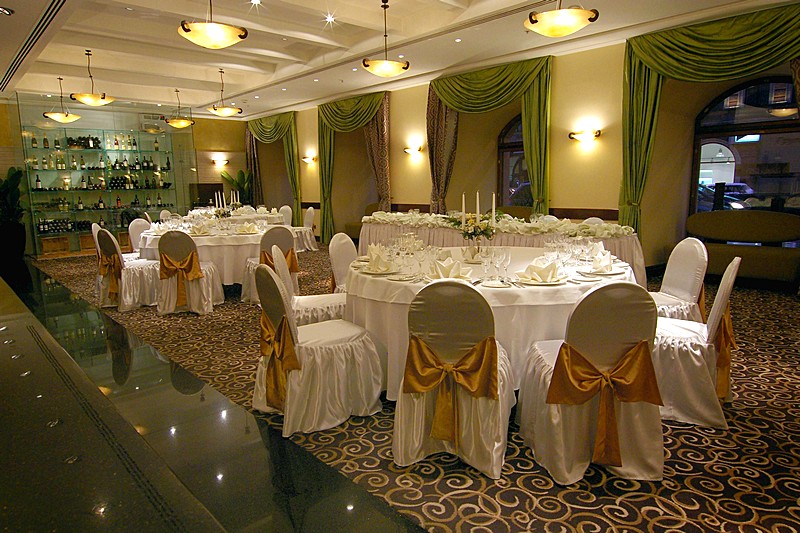 The Barbazan Restaurant is named after the spice merchant who once owned the building that now houses the Radisson. The restaurant, under the auspices of Columbian Head Chef Hector Jimenes-Bravo, offers a Nuevo Latino menu that features a fusion of Latin American cuisine with Asian influences. The accent is on fresh vegetables and fruit.
The 100-seater restaurant is decorated in restful shades of olive green, and has a glass-walled walk-in wine cellar, where patrons can choose from a superb selection of New World and European wines, kept in a carefully controlled environment. In the evenings, the restaurant features live guitar music. Prices are reasonably high, with the average cost of dinner with alcohol coming to around 80 per person, and the restaurant is extremely popular, so booking is recommended.
The Barbazan is open from 12:00 to 23:00.
Breakfast is served here for the hotel's guests from 7:00 to 11:00.
All major credit cards accepted.