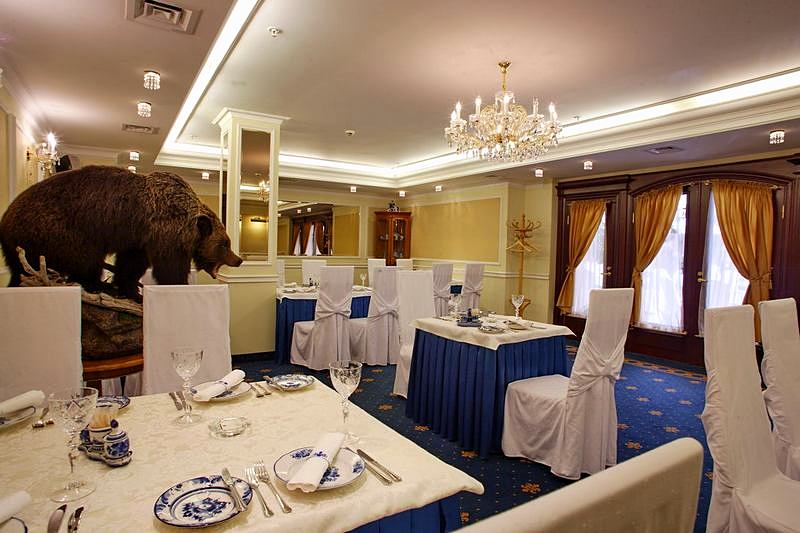 The Grand Hotel Emerald's Gzhel Restaurant is a spacious and elegant dining room that features the traditional blue-and-white porcelain after which it is named. The menu offers Russian haute cuisine based on recipes from classic 19th century cookbooks, providing an excellent introduction to classic Russian cuisine.
Open daily from 12pm to 11.30pm.
All major credit cards accepted.