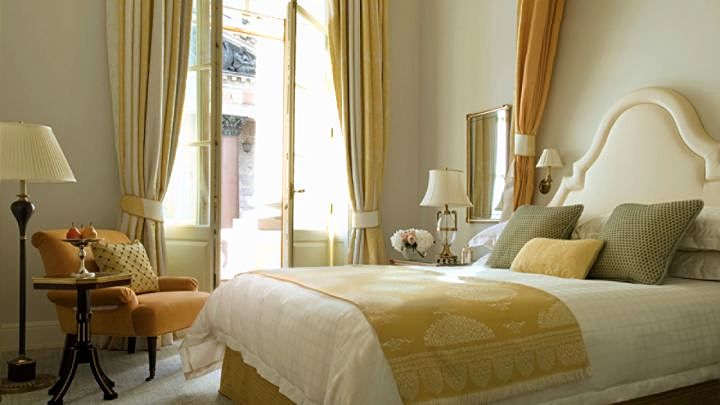 The most valued one-bedroom suites at the Four Seasons Hotel Lion Palace, Admiralty One-Bedroom Suites boast spectacular views of either St. Isaac's Cathedral or the equally impressive Admiralty Building and Alexander Garden. Measuring between 63 and 67 square meters, Admiralty One-Bedroom Suites are decorated in classically elegant style, comprising bedroom with king-size bed and living room with writing desk and chair, coffee table, sofa and armchairs. Admiralty Suites also have a walk-in closet.

The living-room sofa can be folded out to form an extra bed for one adult or child.
Bathroom
En suite marble bathrooms having soaking tub, tropical shower, mirror with built-in LCD television, washbasin and WC.