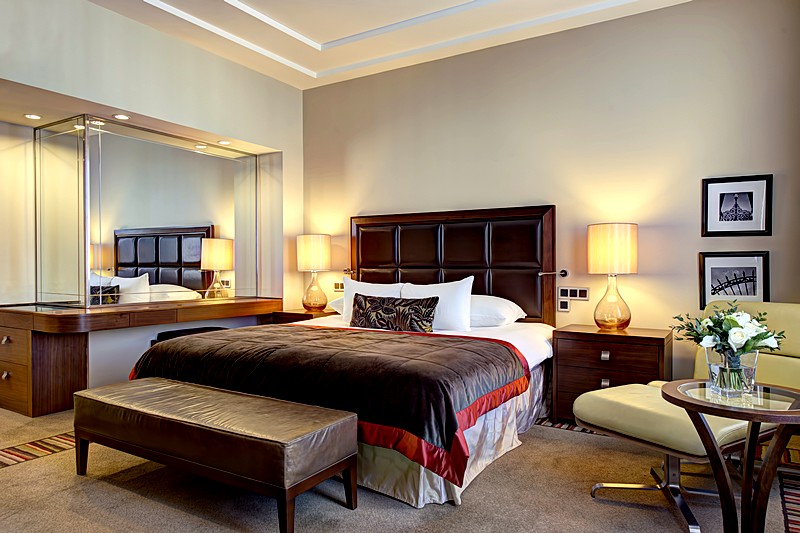 The Nevsky Suite, so named for its superb views of Nevsky Prospekt, St. Petersburg's bustling central avenue, is a spacious 65-square-meter apartment with a separate bedroom and living room. Recently renovated, the Nevsky Suite boasts ultra-modern interiors with richly colored fabrics and dark-wood furniture, which includes a walk-in wardrobe, writing desk, coffee table, sofa and arm chairs.

Guests in the Nevsky Suite can also enjoy access to the Executive Lounge and its associated amenities, among them exclusive buffet breakfast, evening drinks, snacks and soft drinks throughout the day, PCs with hi-speed Internet, and daily newspapers.
Bathroom
The large en suite bathroom has marble finishing, a shower, bathtub, bidet and separate WC.