John Quincy Adams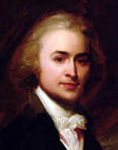 Diplomat, politician
Born: Quincy, Massachusetts - 11 July 1767
Died: Washington, DC - 28 February 1848

The first US diplomat to be appointed Minister to Russia, John Quincy Adams was the son of John Adams, the second President of the United States, and would himself go on to become the sixth President, elected in 1825. Born in 1767, he spent much of his youth travelling Europe with his father, who also had an illustrious diplomatic career. He first came to St. Petersburg at the age of 14 with Francis Dana, on a mission to build diplomatic ties between Russia and the young United States. In 1788 he entered Harvard University and in 1791 he began a law career in Boston.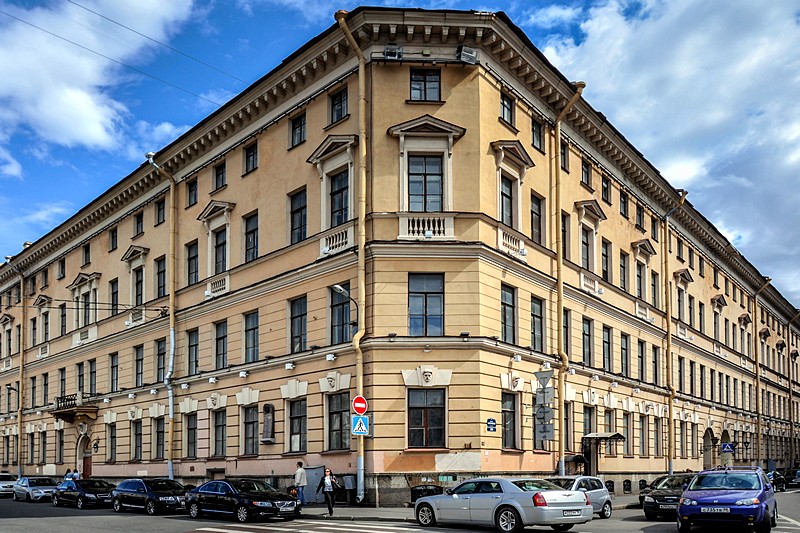 House which was once occupied by US Ambassador John Quincy Adams
George Washington appointed Adams Minister to the Netherlands in 1794, and two years later made him Minister to Portugal. Although Adams was initially reluctant to follow a career in public service, Washington described him as "the most valuable of America's officials abroad", and continued to support past the end of his presidency. It was Washington who persuaded John Adams Sr. to appoint his son Minister to Prussia in 1797. He then returned to the United States, becoming a Massachusetts State Senator and Professor of Rhetoric and Oratory at Harvard.
In 1809, President James Maddison appointed Adams as the first United States Minister to Russia. He spent nearly five years in St. Petersburg, with his wife, Louisa Adams, became a close friend to Tsar Alexander I and his family. In 1812, Adams reported to Washington the news of Napoleon's invasion of Russia and Napoleon's subsequent failure in his Russian campaign. In 1814, Adams was recalled from Russia to serve as the chief negotiator for the Treaty of Ghent, ending the War of 1812 between Great Britain and the United States. He then remained in London as Minister to the Court of St. James's, a position first held by his father.
In 1817, he returned to the United States to become Secretary of State in the Cabinet of President of James Monroe. He was the chief author of the original Monroe Doctrine, which defined America's policy towards Europe's imperial powers for over a century.
He was elected President of the United States on 4 March 1825. He served only one term, during which he achieved little of note, finding himself in constant opposition to the southern supporters of his successor, Andrew Jackson. He went on to serve eight terms in Congress, his political energies increasingly focused on the campaign against slavery and the promotion of science, championing the establishment of the Smithsonian Institution. He suffered a cerebral hemorrhage while addressing the House of Representatives in February 1848, and died two days later. Despite the failings of his presidential term, Adams is widely recognized as one of the greatest statesmen in US history and a worthy continuer of the Enlightenment traditions of the Founding Fathers.
Address: 66, Naberezhnaya Reki Moiki (1810-1811)
Connected with: Francis Dana