Gaetano Ciniselli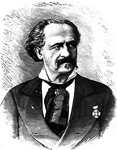 Circus artist
Born: Milan - 1815
Died: Moscow - 4 October 1881

Gaetano Ciniselli, a native of Milan and one of the most famous circus performers of his day in Europe, first came to St. Petersburg in 1845 as part of the troupe of Alessandro Guerra, whose permanent wooden circus stood on the site of the modern Mariinsky Theatre. Guerra's trick riders, among whom Ciniselli was one of the finest, caused a sensation among the Petersburg public in their first season, although their popularity was all too soon supplanted by the arrival of Paul Cuzent's Cirque de Paris the following year, forcing Guerra to leave Russia at the end of his second season.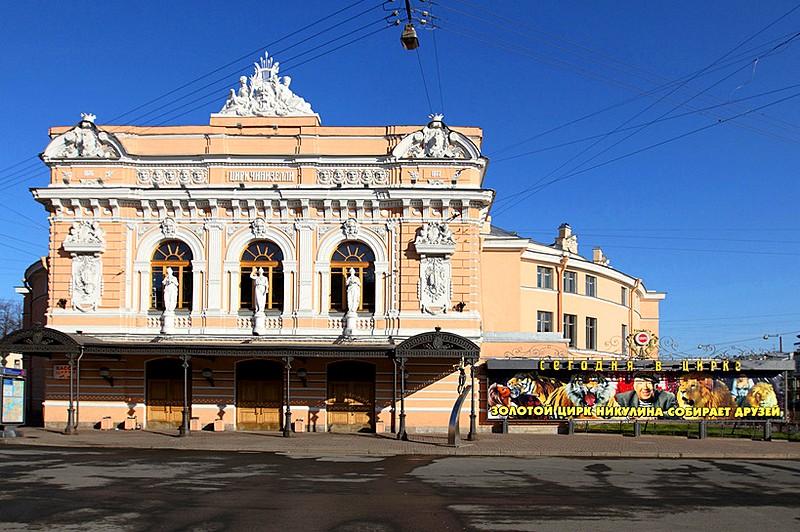 Former Cinizelli Circus on the Fontanka River Embankment - still open for performances
Ciniselli performed throughout Europe, and his success was such that he was even awarded the title of Honorary Master of Horse by Victor Emmanuel II, King of Italy. He founded his own circus in Milan in 1864 and, in 1869, he returned to St. Petersburg at the invitation of his brother-in-law Carl Magnus Hinne, who had established his circus 1864, housed from 1867 in a permanent building next to the Mikhailovsky Riding School. Already in his fifties, Ciniselli began to concentrate on the training of young performers and management of the circus, at which he proved extremely successful. So much so that Hinne gradually handed him full control of the circus, and left St. Petersburg in 1872.
Ciniselli was to remain in Russia for the rest of his life. He established a second circus in Moscow, and was hugely successful in both cities. After protracted negotiations with the St. Petersburg, authorities, he was eventually granted to permission to construct a stone building for his circus. Designed by Vasiliy Kenel, the elegant and technically innovative building (now home to the St. Petersburg State Circus) was opened in 1977. Its ornate interiors were originally matched by a luxurious, velvet-lined auditorium, and the circus at the time became the preferred entertainment of St. Petersburg high society, with programmes printed on silk in Russian and French.
Ciniselli died in Moscow in 1881, and was buried in the Smolenskoye Lutheran Cemetery in St. Petersburg. His impressive tombstone is still standing, close to the graves of his widow and children, who continued to run the circus on the Fontanka up until the October Revolution.
Monuments and memorials: Museum Ciniselli circus