Franz Friedrich Wilhelm San-Galli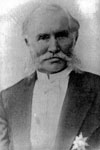 Industrialist, inventor
Born: Sttetin, Prussian Pomerania (now Szczecin, Poland) - 10 March 1824
Died: St. Petersburg - 17 July 1908

A German entrepreneur who built his fortune manufacturing equipment for water supply, heating and sewage systems, Franz San-Galli is widely credited as the inventor of the modern radiator, and owned several famous buildings in St. Petersburg and Moscow.
Born in Prussian Pomerania, the grandson of an Italian soldier, San-Galli arrived in St. Petersburg at the age of 19, and by 1853 he opened his own manufacturing business at 60, Ligovsky Prospekt, with a shop on Nevsky Prospekt. By 1857, he had a patent for his radiator, a major contribution to modern central heating systems. His company also produced decorative wrought iron, and helped install gas lighting to the streets of St. Petersburg. In 1863, his firm installed heating systems in the mosaic department of the Imperial Academy of Arts and at the Alexandrinsky Theatre.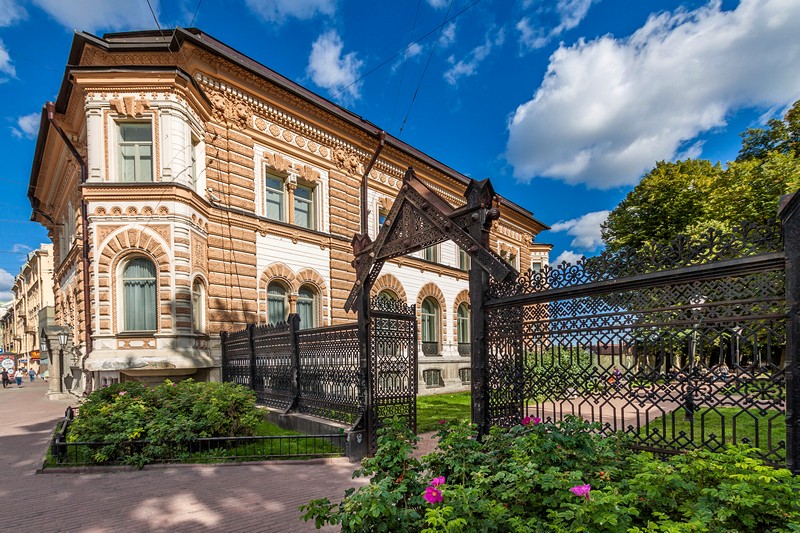 San-Galli Mansion and its elaborate wrought-iron fence
One of his most famous projects was the restoration of the dome of the church in the Staro Tsarskoselskiy Palace after a fire, where he also installed a patented fire safety system, for which he was awarded the Order of St. Vladimir by Alexander II, who personally approved the plans. His company installed all engineering systems in the Alexandrovskaya Hospital on the Fontanka River Embankment, and at the Rauchfuss Children's Hospital on Ligovsky Prospekt (completed in 1869, this included the largest central heating system of the day in Russia).
The beautiful San-Galli Mansion at 62, Ligovsky Prospekt was built for San-Galli and his family by Karl Rachau in 1870. On the other side of the factory, Rachau built an apartment building for San-Galli's workers. A decade later, another apartment building was built at 64, Nevsky Prospekt, and a further 22 buildings were erected behind the factory, including further accommodation for workers and a school. Also in 1880, San-Galli bought a plot of land on Ulitsa Kuznetskiy Most in central Moscow, where in 1883 he opened the San-Galli Passage shopping arcade.
Franz San-Galli was a member of the St. Petersburg City Duma, and from 1889 was appointed a Councilor of State. He died in 1908 and was buried in the Lutheran Tenetelev Cemetery.
Addresses: San-Galli Mansion (62, Ligovsky Prospekt) San-Galli Mechanical Factory and Ironworks (60, Ligovsky Prospekt)