Franz Krüger
Artist
Born: Grossbadegast, Germany - 10 October 1797
Died: Berlin, Germany - 21 January 1857

Born to a noble family in Anhalt, Franz Krüger studied at the Academy of Art in Berlin from 1812 to 1814. At the beginning of his career, he tried his hand at landscapes, but won attention for his paintings of horses and military scenes. After showing his portraits of Prince Augustus of Prussia and Count August von Gneisenau at the Berlin Academy in 1820, he became one of the most fashionable portrait painters in Europe.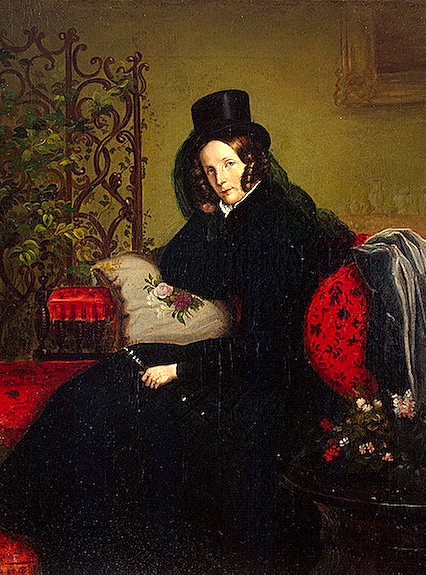 Portrait of Empress Alexandra Fyodorovna, Hermitage Museum
In 1831, his Parade in Berlin was exhibited in the Winter Palace, and his Equestrian Portrait of Friedrich Wilhelm III of Prussia was acquired for the palace's Military Gallery. The following year, Krüger came to St. Petersburg for the first time to work on a portrait of Alexander I. He stayed for nearlt a year, painting several members of the Imperial family and the high Russian nobility. He returned to the Russian capital four more times for extended visits in the next two decades. His portraits of Alexander and his brother, Nicholas I, are among the most famous images of the two emperors, and both are displayed in the Hermitage.
Selected works: Equestrian Portrait of Alexander I (Hermitage Museum), Portrait of Nicholas I (Hermitage Museum), Portrait of Alexey Orlov (Hermitage Museum), Portrait of Empress Alexandra Fyodorovna (Hermitage Museum), Equestrian Portrait of Friedrich Wilhelm III of Prussia (Hermitage Museum)