Fabian Gottlieb Thaddeus von Bellingshausen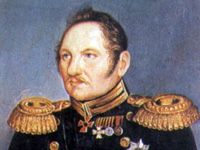 Explorer
Born: Salme Parish, Estonia - 20 September 1778
Died: Kronstadt, Russia - 25 January 1852

One of Russia's most celebrated explorers and the discoverer of the continent of Antarctica, Fabiab von Bellingshausen was born to a family of Baltic Germans in the Governate of Estonia, and joined the Imperial Russian Navy at the age of ten as a cadet. Serving in the Baltic Fleet, he rose quickly to the rank of captain, and was selected to join the fist Russian circumnavigation of the world under Adam Johann von Krusenstern (1803-1806). A capable cartographer, he mapped several uncharted areas and islands of the Pacific Ocean, which he published on his return to St. Petersburg.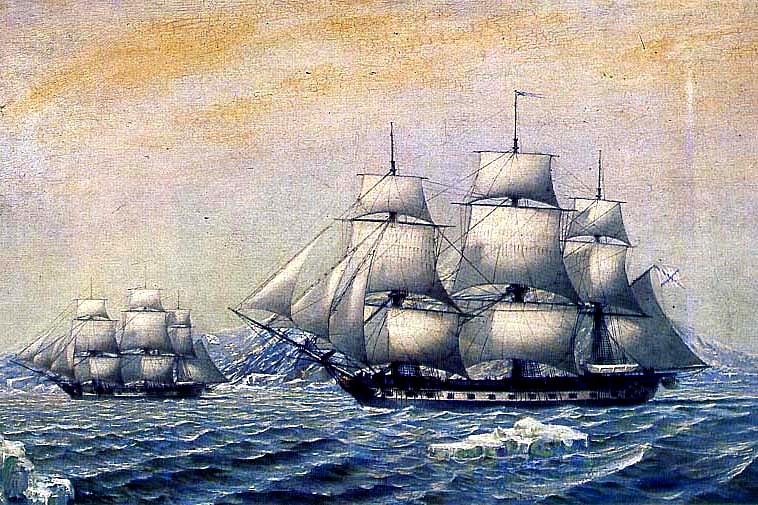 Bellingshausen's sloop-of-war Vostok discovered the continent of Antarctica
Bellingshausen continued to serve as a captain in the Baltic and then the Black Sea Fleets. In 1819, he was chosen by Alexander I's government to lead an exhibition into the Antarctic Circle. On 20 January 1820, he sited the Antarctic Coast, and has since been credited as the first discoverer of Antarctica, two days earlier than Captain Edward Bransfield of the Royal Navy. Bellingshausen's two-ship expedition circumnavigated the continent twice, and also discovered several new islands near New Zealand.
He returned to Kronshtadt in 1821 and was made Counter Admiral. After serving in the Russo-Turkish War from 1828-1829 he was given the rank of Vice Admiral. 10 years later, Bellingshausen became the military governor of Kronstadt, where he died in 1852. Several geographical features have been named in his honour, including the Bellingshausen Sea in the Southern Ocean, and Bellingshausen Island, in the South Sandwich Islands.
Addresses: Museum of the Arctic and Antarctic