Alexander Poehl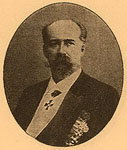 Chemist and pharmacist
Born: St. Petersburg - 27 February 1850
Died: Berlin - 28 August 1908

Alexander Poehl was the son of a German pharmacist who owned his own pharmacy in St. Petersburg, on 7-ya Liniya, Vasilevsky Island. His grandfather, Georg Poehl, had come to Russia as a cobbler to the Imperial Court. In 1871, the Poehl Pharmacy began to supply the Imperial Court. In 1873, Alexander Poehl graduated from the Imperial Medical Academy and moved abroad to continue his studies at the University of Giessen, and then at the University of Yuriev (Tartu). On his return to St. Petersburg, he went to work in his father's pharmacy and established his own laboratory there.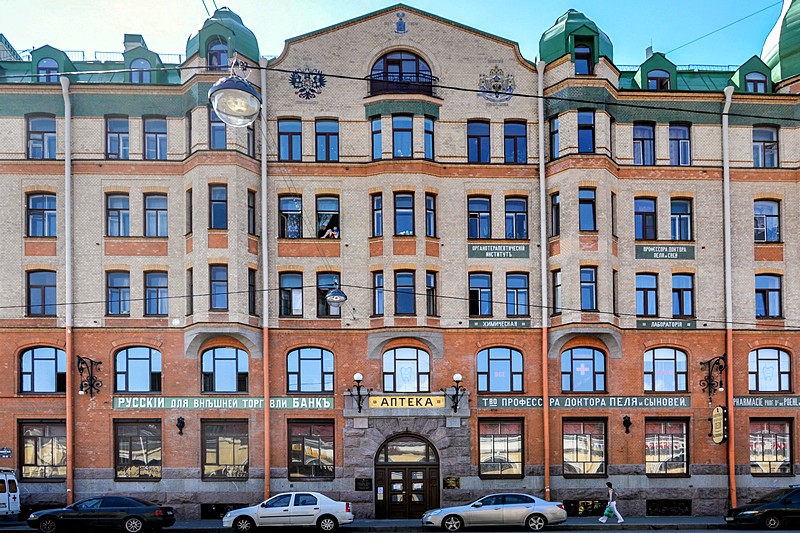 Former pharmacy of Doctor Poehl in St. Petersburg
His research covered the fields of pharmaceutical chemistry, analytical chemistry (including forensic chemistry), and medical chemistry. He published over 150 works in Russian, German and French. Among his achievements were advances in the diagnostic analysis of urine, formulation of methods for the antiseptic storage and use of medical products, studies of the role of spermine in the formation of organs, and biochemical research in immunization. He taught at the St. Petersburg Military Medical Academy and was an honorary professor of the Imperial Clinical Institute from 1886. In 1892 he founded The Journal of Medical Chemistry and Pharmacy , which he also edited. He served as a member of the Medical Council of the Ministry of Interior Affairs from 1878 to 1892.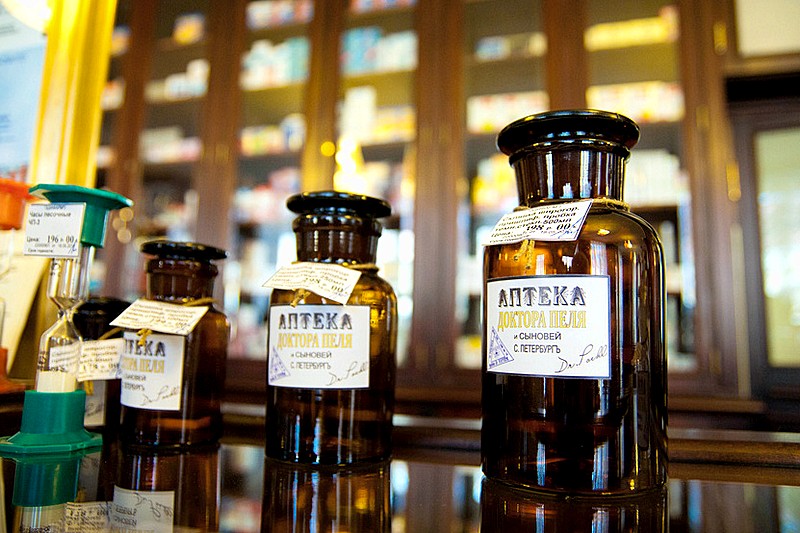 Exhibits of Dr Poehl's pharmacy-museum
For his services to science, Poehl was granted a hereditary title and family crest in 1884. In total, between 1875 and 1900, he performed more than 45, 000 experiments. Poehl died in 1908 while attending a conference in Berlin. His two sons, Alfred and Richard Poehl, both graduated from the Imperial Medical Academy and assisted their father in his work, continuing the family business after his death. The remaining members of the family left St. Petersburg after the Bolshevik Revolution, but the pharmacy continued to operate, and in 1983 a museum was established in the building on 7-ya Liniya.
Addresses: Poehl and Sons Chemist (16, 7-ya Liniya V.O.)